Big Rivers Not Expected to Buy Spot Coal for Remainder of 2018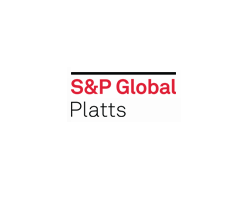 By Bob Matyi
October 3, 2018 - Big Rivers Electric is not expected to buy any spot coal for the rest of 2018 off a formal request for proposals issued more than two months ago, Mark McAdams, the director of fuel procurement for the Henderson, Kentucky-based generation and transmission co-op said Monday.
The spot coal solicitation for up to 37,000 st/month from August through December, or roughly 185,000 st, was part of a larger request for as much as 2.5 million st of term coal through 2023 for Big Rivers' power plants in western Kentucky.
McAdams said in an email that "I do not believe we will elect to procure any spot coal in [fourth-quarter] 2018."
While he gave no explanation for that likely decision, McAdams has said that although hot summer weather resulted in a strong power burn, he wanted to determine if temperatures and resulting power demand were going to fall during the traditional "shoulder" months of September through November and early next year to negate the need for spot coal buys.
But McAdams added that Big Rivers remains in discussions "with various coal suppliers regarding forward business" presumably for new contracts with deliveries starting sometime in 2019.
Big Rivers owns and operates the 454-MW Green and 417-MW D.B. Wilson coal plants in western Kentucky. It also operates the 312-MW Station Two coal plant for the city of Henderson, although the parties have agreed to stop running the facility no later than May 31, 2019.
The co-op's 444-MW Coleman coal plant near Hawesville, Kentucky, has been idle for several years. Its future remains uncertain.
Big Rivers burns up to 4 million st of coal a year.