Paringa Signs More Offtake Deals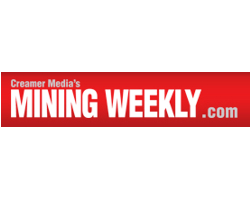 October 3, 2018 - Coal developer Paringa Resources has signed a new sales agreement with utility Ohio Valley Electric Corporation and its subsidiary Indiana-Kentucky Electric Corporation for 650 000 t of coal from the Poplar Grove mine, in Kentucky, from 2019 to 2020.
The company told shareholders that the new sales contract complemented an existing sales contract for 4.75-million tonnes from 2018 to 2022 with fuel buyer LG&E and KU.
"We now have contracts with two high quality customers, providing an excellent platform to expand our sales base when we shortly commence production," said Paringa interim CEO Todd Hannigan.
"We also continue to be encouraged by improvements in the domestic coal market due to recent industry rationalization, consolidation and positive regulatory effects, with the potential for increased coal pricing as we ramp Poplar Grove to full production."
First gold from Poplar Grove is expected in December.
The 2.8-million-tonne-a-year Poplar Grove thermal coal mine forms part of Paringa's 40 000-acre Buck Creek complex, which also contains the 3.8-million-tonne-a-year Cypress mine, where construction is set to begin in 2019.