Permitting Timelines, Grid Resilience Get Attention in FERC Strategic Plan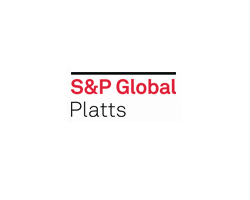 By Maya Weber
October 3, 2018 - It is increasingly hard for the US Federal Energy Regulatory Commission to issue permits for energy infrastructure in a timely fashion, the agency said in its latest strategic plan, which set process improvements as one goal.
FERC on Monday released its plan for fiscal years 2018 to 2022, including assessments of evolving barriers or opportunities related to six strategic objectives.
On the infrastructure side, hurdles include permitting challenges as well as "recent incidents" related to safety and environmental impacts of hydropower and natural gas projects. FERC also identified physical and cybersecurity threats by "sophisticated perpetrators that often have access to significant resources."
After FERC in 2017 approved a large batch of Northeast natural gas pipelines, the commission now faces a queue that includes major LNG export terminals, the pipelines serving them and a host of other projects scattered around the country.
To address permitting challenges, FERC said it would implement internal and external process improvements. On that list was the formal review underway of the 1999 certificate policy statement for natural gas pipelines, efforts to implement the FAST Act of 2015, and increasing interactions with other federal agencies. It also sought to improve public communication.
Performance Measure
The plan set as a performance measure the "percent of orders issued within established timeframes." In a separate section, it said FERC would seek to meet cross-agency priorities by working to review proposals within an average of two years from completed application to decision, the plan said.
FERC's budget request earlier this year reported a 20% dip in the share of natural gas orders that met FERC's targeted timelines. In FY-17, 29 out of 38, or 76% of natural gas orders were issued within the appropriate timeline based on categories that consider scope and complexity. That was below the target of 90% FERC set, and down from 96% FERC said it achieved in FY-16.
Separately, FERC highlighted emerging public safety and environmental issues.
"The commission has witnessed recent incidents at jurisdictional facilities that have highlighted the safety and environmental impacts that can be associated with hydropower and natural gas infrastructure," the outlook said.
It named, for instance, the February 2017 collapse of the spillway of the Oroville Dam in California and said it would focus on ways to improve based on a peer review analysis performed after that incident.
No specific natural gas incidents were enumerated. But FERC said it would work to improve the compliance program to "ensure the regulated community is held to the high standards set for in project-specific certificate conditions."
Energy Markets
Turning to energy markets, the plan said changes in supply and demand are affecting the fuel mix in wholesale markets, incentives for investment in infrastructure and security and resilience of the bulk power system.
FERC will "perform analysis to consider compensation for necessary services and products that enhance bulk power system reliability, security and resilience and/or benefits," the agency said, among its responses.
Ari Peskoe, director of the electricity law initiative at Harvard Law School, said there are echoes in that section of language in the Department of Energy's August 2017 grid study.
While this does not prescribe a specific outcome or point to a specific resource, Peskoe noted that a focus on compensation for services is similar to the language used by the coal industry.
FERC in January launched a proceeding (AD18-7) on grid resilience after nixing a DOE proposal to compensate generators that maintain 90-day on-site fuel supplies, an effort that was seen as favoring aging coal and nuclear plants.
FERC's "strategic responses" to the power-system changes also included removing barriers to technology, as well as considering whether changes are needed to rules implementing the Public Utility Regulatory Policies Act.
One concrete performance measure identified by the agency was the degree to which electric storage resources participate annually in wholesale power markets. Comparing the results up to FY-20 and after FY-20 should provide useful insight into the impact of a recent FERC order on energy storage, the plan said.
The plan also identified new challenges to bulk power system performance amid penetration of new technologies, deployment of distributed resources, threats from extreme weather and increased dependence upon computing and telecommunications.