German Coal Exit Power Price Gains Seen Outweighed by RES Growth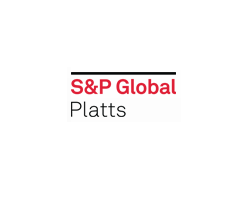 October 3, 2018 - The planned expansion of renewables to 65% of the German power mix by 2030 would more than offset rising prices from the planned phase-out of coal and allow the country to reach its 2030 climate target in the energy sector, think-tank Agora Energiewende said in a report.
The report based its assumptions on government targets set by the coalition agreement and was presented to the so-called 'coal commission'.
The study, modeled by Oxford-based energy research firm Aurora, concluded that closing coal capacity to a level that would meet the 2030 climate targets would lift the wholesale power price to Eur61/MWh ($70.5/MWh), Eur4/MWh higher than under a "no additional measures" scenario.
However, a parallel increase in the share of wind and solar power to 65%, as planned by the coalition, would reduce the price by Eur8/MWh to Eur53/MWh, it said.
"Energy-intensive industries would benefit the most from this combination, taking advantage of a lower power price without having to fund the expansion of renewables," Agora Energiewende said.
Higher costs for other customers would be offset by lower wholesale prices, Agora's analysis found, with the so-called EEG-levy falling to Eur42/MWh even under the 65% renewables scenario.
In 2017, German wholesale power prices averaged Eur34/MWh, while the green levy was set at Eur69/MWh.
Renewables in Germany are compensated through the green levy with bill payers spending some Eur24 billion this year alone for renewables.
Filling the Gap
To ensure supply security, Germany would have to invest in building new flexible gas power plants with the report estimating some 5 GW additional gas capacity lifting the total to 33 GW, compared with 28 GW under a "no additional measures" scenario.
However, actual gas-fired output in 2030 was only seen 9 TWh higher compared with the base scenario as a 71 TWh additional gain in renewables output would keep Germany a net power exporter.
Coal plant capacity would need to be cut to 16 GW by 2030 from currently 46 GW with output from coal and lignite falling from 221 TWh in 2017 to 82 TWh in 2030, it said.
In terms of CO2 emissions, the combined coal phase-out and 65% RES scenario would reduce German energy-related emissions to 186 million tonnes in 2030, in line with government targets.
The report also called for increased European power market integration and improved demand-side management to help guarantee security of supply.
Coal Commission
Debate about coal plant closures has dominated German energy policy for years with the coalition government avoiding a decision earlier this year by scrapping 2020 climate targets in exchange for more ambitious 2030 targets.
In June, the government appointed the coal commission which was tasked to set a timetable for the coal phase-out over coming decades and creating new jobs for mining regions.
On Monday, the coalition confirmed that it planned to make the 65% renewables share by 2030 a legally-binding target.
In addition, secretary of state for energy Thomas Barreis said the government expected the coal commission to recommend a number of coal plant closures before 2020.
The minister also said at the Bloomberg NEF Future of Energy summit in London that electricity needed to remain affordable and secure and that Germany also planned to fully exit nuclear power generation by the end of 2022.
The coal commission's recommendations were due before UN climate talks in Poland in December.
Germany's coal commission is chaired by four co-heads including a former deputy director of Agora Energiewende, Barbara Praetorius.