Australia Forecasts Iron Ore, Met Coal Exports to Rise, Prices to Fall by 2020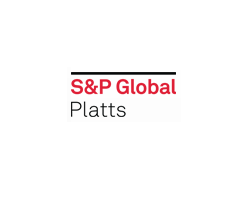 By Nathan Richardson
October 4, 2018 - Australia's metallurgical coal and iron ore export volumes are forecast to rise and prices to fall over the next two years, the country's Office of the Chief Economist said Wednesday.
Metallurgical coal earnings are tipped to fall 3.8% in the current fiscal year to A$36 billion ($25 billion), weighed down by softer global prices, the office said in its latest Resources and Energy Quarterly report.
Realized earnings totaled A$38 billion ($37 billion) in the 2017-18 fiscal year ended June 30.
The office, which is part of the Department of Industry, Innovation and Science, lifted its forecast for 2018 metallurgical coal contract prices to $201/mt in the latest report, up 2% from the $197.60/mt in its June report.
Despite the slight firming, it remains 7% lower than the $215/mt averaged over 2017, and further falls were forecast for 2019 and 2020.
"Beyond 2018, the premium [hard coking coal] spot price is forecast to decline from an average of $197/mt in 2018 to $157/mt in 2019 and $145/mt in 2020, weighed down by softening demand from China and supply growth from a number of new projects around the world," the office said in the report.
"Nevertheless, with strong demand growth expected from India, the price is expected to remain well above the lows of 2016," it added.
Production Growth
Exploration expenditure totaled A$45 million over April-June, up 24% from the March quarter and up 74% year on year -- and the highest since 2015 -- and the expected restart of several idled mines points to further production growth, the office said.
"The rampup of QCoal's newly-started Byerwen mine and Stanmore's Isaac Plains East mine, and planned expansions and productivity improvements at Angle American and BHP's operations, are also expected to support production growth over the outlook period," the office said.
"Just beyond the outlook period, Pembroke Resource's Olive Downs project is targeting first coal in the second half of 2020," it added.
Stanmore's 1.2 million mt/year Isaac Plains East project is due to come online by end 2018. The report also flagged Bounty Mining's 1.5 million-2 million mt/year Cook operation and Baralaba Coal's 2 million mt-3 million mt/year Baralaba North projects, which are due to restart in the current fiscal year, and Sojitz's 2 million mt/year Gregory/Crinum restart in the following year, as projects to note.
All the mines are located in the Australian state of Queensland.
Despite the bullish outlook for production, the office lowered its forecast for 2018 metallurgical coal exports to 180 million mt, down 5% from 189 million mt in its June report.
It also trimmed its 2019 and 2020 forecasts by 1% to 198 million mt and 199 million mt, respectively. Realized exports totaled 173 million mt in 2017.
For the iron ore sector, the office made only minor tweaks to its forecast of rising export volumes and falling prices from its June report.
The latest report forecasts 2018 Australian iron or exports at 858 million mt, down marginally from 860 million mt in June, 2019 exports at 880 million mt, down from 878 million mt, and 2020 exports at 881 million mt, down from 891 million mt.
"Higher volumes should be supported by productivity improvements and by replacement mines at Rio Tinto's and BHP's operations as both companies attempt to reach their long-term production targets," the office said.
The average FOB Australian iron ore price forecast for 2018 was lowered to $59.10/mt8, down 1% from $59.40/mt in June, for 2019 raised 1% to $50.70/mt, and for 2020 lowered to $49/mt. In 2017, realized prices averaged $65.60/mt.