Traders Not Surprised by Peabody's Interest in Drummond's Colombian Mines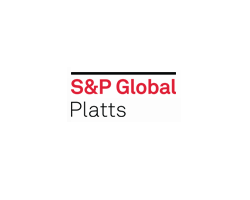 By Jeffrey McDonald
October 4, 2018 - European coal traders were not surprised by reports Peabody Energy had emerged as a potential buyer of Drummond International's Colombian thermal coal assets.
Reports of Peabody's interest have been heard by industry sources, who have said the St. Louis-based miner was recently in Colombia doing due diligence, trade sources said. Peabody bought Drummond's Shoal Creek metallurgical coal mine in central Alabama for $400 million in September.
The Wall Street Journal reported Wednesday Peabody was in talks to purchase 80% of Drummond's Colombian assets with the remaining 20% to be retained by Japanese trading house Itochu.
"After we heard Peabody bought Drummond's Alabama met mine we thought they might go for Colombian assets so in that regard not a massive shock," a trade source said. "(Peabody) were in Colombia a few weeks/months ago doing due diligence but we hadn't heard anything since."
Peabody declined to comment on what it called "rumors regarding the purchase or sale of assets." The company said its "sole focus is on the current platform, the incident at North Goonyella in Australia, and completing and integrating the Shoal Creek Mine acquisition in Alabama."
Drummond officials could not be reached for comment.
A second trade source said he was unaware how far along the deal had progressed.
"No one knows how far the transaction has gone," he said. "As far as I know, it is just Peabody in the running."
The trade source said it would be interesting to see whether Peabody offered an all-debt deal to Drummond shareholders or went for an equity/debt split.
"There is a lot of upside for Drummond in the equity/debt split if Peabody can get North Goonyella up and running again," the source said. "I am not sure Peabody has the capacity to offer a full debt deal to Drummond, so I am wondering how they are going to finance any takeover."
According to the company's website, in October 2011, US-based producer Drummond sold 20% of its Colombian assets to Japan-based Itochu Corporation forming the joint venture, Drummond International.
Drummond's operations include two open-pit mines in the Cesar Basin, Puerto Drummond, a deep-water ocean port near Santa Marta and coal transportation and handling facilities.
In 2017, Drummond's Colombian thermal coal production stood at 32.4 million mt, around 36% of the total annual production for 2017 out of Colombia.