Group Questions Cleanup Collateral for Two Wyoming Mines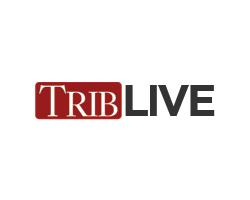 By Heather Richards
October 4, 2018 - After more than a year in limbo, Eagle Butte and Belle Ayr coal mines are getting closer to being transferred to an eastern coal company, but landowners are raising concerns that ranchland proposed as collateral for post-mining cleanup costs is insufficient.
Contura Energy is still on the hook for reclamation costs in Campbell County. The company passed ownership of the Powder River Basin mines to a smaller Appalachian firm, Blackjewel LLC, last year.
Blackjewel has proposed, and the Department of Environmental Quality approved, $247 million in insurance and property bonds that the state can use to clean up the mines if the company goes under. About $27 million of that is ranch property that is still in the hands of Contura.
A Question of Value
The landowners' group Powder River Basin Resource Council argued in a letter sent to state regulators Tuesday that it believed the $27 million in land is overvalued, and thus a deficient bond for the Belle Ayr mine south of Gillette. The landowners argue that they've compared the value of northern Wyoming ranch properties on the market and have found few that approach $20 million in Sheridan County, and the majority in Crook, Weston and Campbell counties are valued under $10 million.
The acreage on those properties is smaller than that owned by Contura.
"We are just amazed that there would be a property that the company would own that would be of that value, but we don't have the appraisal report and [Wyoming Department of Environmental Quality] considers that confidential," said the group's lawyer, Shannon Anderson.
The more than 20,000 acres of ranchland is comprised of two separate parcels adjacent to each mine. The land is part of the mining assets to be transferred to Blackjewel, pending bonding approval and permit transfers.
Wyoming has a lien on that property, meaning if Blackjewel were to forgo its reclamation responsibilities, the state could feasibly attempt to seize that land to pay for cleanup.
"I don't know if that's happened before," said DEQ spokesman Keith Guille of having collateral owned by one firm proposed as bonds for another company. "But we've looked at it; it meets the standards that we have set."
Blackjewel's CEO Jeff Hoops did not respond to a request for comment by press time.
Ups and Downs
It's been a rollercoaster few years for Eagle Butte and Belle Ayr, which employ a combined 500 miners. Their owner in 2015, Alpha Natural Resources, filed for bankruptcy after taking on significant debt in an attempt to capture a boom in metallurgical coal that busted when Chinese demand fell. In the restructuring the following year, Contura was formed as a spinoff of Alpha to take the Powder River Basin mines — then referred to as the crown jewels of Alpha's portfolio.
As coal markets continued to struggle, Contura surprised a number of coal watchers in Wyoming by selling the crown jewels to Blackjewel LLC, an unknown in western coal. The companies' no-cash deal consisted of up to $50 million in deferred royalty payments to Contura and a payment of more than $20 million to the buyer, Blackjewel, for upcoming tax bills in Wyoming.
The transfer of the coal leases was held up when Wyoming regulators noted outstanding violations from Hoops' coal companies in central Appalachia. In an email to the Star-Tribune at the time, Hoops categorized the violations as minor.
Once the outstanding violations were downgraded on a federal list, Wyoming approved the transfer of leases. But the transfer of permits — the process Blackjewel is going through now — has also been delayed.
Hoops said in an email to the Star-Tribune in February that bonding would be posted within days.
Blackjewel proposed its bevy of bonds in August.
The Department of Environmental Quality has yet to approve the permit transfer, which will be put out for public comment.
Blackjewel
Blackjewel LLC formed in Wyoming in 2017, an offshoot of Hoops' varied coal assets in the east.
Hoops is also caught up in a legal fight with First Third Bank of Ohio over Eagle Butte and Belle Ayr. The bank has argued that Hoops' Revelation defaulted on debt payments and broke a contract by transferring the two Wyoming mines to a new LLC. The bank argued that the two mines should have been collateral against Revelation's debt.
Revelation has alleged that the bank is scheming for additional money and that it was the bank that stopped answering the coal firm's calls when time came to restructure the debt.
Anderson, of the Powder River Basin Resource Council, said the bonding issue is part of a larger concern her group has about Blackjewel as an operator in Wyoming.
"We are raising these objections to hopefully get some clarification on the real property bonds," she said. "But also to send up some red flags about the future and what happens when the permit does get transferred to Blackjewel."