Peabody Energy in Talks With Drummond to Expand Globally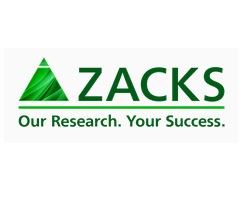 October 4, 2018 - Per media report, Peabody Energy Corp.is currently in the process of having discussions with Colombian coal company Drummond International LLC, to acquire 80% of the latter's share. The deal is expected to be valued in the range of $4-$4.5 billion. However, both the parties are yet to vocalize anything affirmative regarding the deal.
The proven and probable reserves of Drummond International are nearly 2.232 billion tons, and it serves customers in the United States and other countries across the globe. Last month, Peabody Energy entered into an agreement to acquire Shoal Creek coking coal mine, situated in Alabama, for $400 million from Drummond International. The acquisition will allow Peabody Energy to sell met coal to customers in Europe, Japan and other markets across the globe.
How is This Acquisition Beneficial?
Peabody Energy is one of the largest coal companies operating in the United States. Notably, it also has assets in Australia. The decision to acquire a coal company that has a wide international market will not only lower international competition for Peabody Energy but also expand its global operation and broaden revenue base.
If the deal goes through, it will help Peabody to reinstate its position among the top coal mining companies across the globe, as well as boost its proven and probable coal reserves to nearly 8 billion tons.
Australian Platform Helps Amid Domestic Challenges
Despite friendly initiatives undertaken by the new U.S. administration concerning the coal industry, the demand for thermal coal needed for electricity generation is expected to drop in the United States, due to higher usage of natural gas and renewable energy sources for producing electricity.
However, improving export volumes from Australian platform, as well as thermal and metallurgical coal demand from Southeast Asian countries gel well with long-term prospects of Peabody Energy.



Price Movement
Peabody Energy has returned 21.7%, outperforming its industry's rally of 14.7% over the past 12 months.