Three Vessels Loaded at Dominion Terminal Associates Coal Terminal in Week Ended October 5; Two Docked at Pier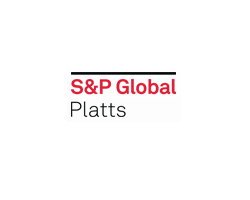 By Tyler Godwin
October 7, 2018 - Dominion Terminal Associates, based in Newport News, Virginia, loaded and exported 190,495 st of coal on three vessels in the week ended October 5, while two more are currently docked at the pier, according to company data.
The terminal, which is owned by Arch Coal and Contura Energy and served by CSX, loaded the BW Canola vessel with 45,951 st of coal Monday. The ship is expected to arrive in Swinoujscie, Poland, on October 16, according to cFlow, Platts trade flow software.
On Wednesday, the Graecia Aeterna departed with 86,311 st of coal and is expected to arrive in Tubarao, Brazil, on November 1, according to Platts cFlow and the company data. The Hong Yu vessel left the terminal on Thursday with 58,234 st onboard and is headed to an unknown destination but is expected to arrive on October 20, according to the data.
Two more vessels -- the Agios Makarios and the AM Ghent -- are currently anchored at the pier and are expected to load 38,459 st and 90,940 st, respectively. As of 11:30 EDT, the AM Ghent had loaded 55,128 st.
There are four vessels that are estimated to arrive at DTA Saturday and are expected to load a combined 225,941 st. Two of the four vessels are currently anchored near Cape Charles outside of Hampton Roads.
This week, 2,088 rail cars, or roughly 19 trains, dumped 240,981 st, including 229 cars with 25,700 st on Friday. Wednesday was the busiest day for the terminal, which saw 506 rail cars dump 59,313 st of coal, followed by 505 rail cars that unloaded 57,529 st on Tuesday.
In September, 17 vessels carrying 1.15 million st departed DTA, down from a four-year high 25 vessels with 1.6 million st exported in August.
Since January 1, 178 vessels have left DTA with nearly 12.04 million st of coal onboard.
Including the departed and anchored vessels, DTA currently has 32 vessels scheduled to arrive in October that will load nearly 2.02 million st of coal, while another 27 are estimated in November to export 1.57 million st, according to the company data.
DTA is the second largest of the three coal terminals in the Hampton Roads region. In 2017, the terminal exported 12.82 million st of coal, up 65.8% year on year, according to data from the Virginia Maritime Association. The 12.82 million st was only behind Norfolk Southern-owned Lamberts Point, which exported 14.77 million st.