Coal Jobs Return as Company Looks to Hire for Surface Mining Positions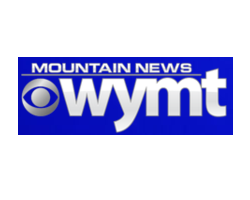 By Will Puckett
October 10, 2018 - One year after then EPA Administrator Scott Pruitt and Kentucky Senator Mitch McConnell were in Hazard, Kentucky to announce the repeal of Obama era coal regulations, jobs are opening up in the coal fields.
"So now that it's coming back and they have taken off a lot of the rules and regulations off the EPA it's coming back, it doesn't cost you as much to mine now," said Trent Lemarr, Safety Director for Revis Excavating & FR Performance.
The company is holding job fairs in three Eastern Kentucky counties to hire for nearly 100 positions across the coal fields.
"Bent Mountain, Bevins Branch, A&G 4, A&G 3, Infinity 3 and possibly going to be opening some in Tennessee," said Lemarr naming just a few of the locations they are looking to hire for.
All of the 100 jobs will be related to positions necessary for surface mining, something Revis and FR are excited to be doing to put Eastern Kentucky coal miners back to work.
"Now that it's coming back into these areas, it's a big plus for these communities, the state as a whole these counties it brings a lot back to these areas," said Lemarr.
Lemarr says the attitude of the miners he had interviewed so far was positive. The hard-working bunch is hoping to get back to work in a job that pays well and supports the region too.
"We're getting a lot of opportunities open back up to work for them, and hopefully get a lot of them a good paying, stable job," said Lemarr.
Tuesday they held fairs at the Stinnett Area Community Center and the Knott County SportsPlex that will last until 7 p.m. Wednesday they will hold another job fair in Pikeville from 8 a.m. to 3 p.m. at the Kentucky Career JobSight.
If you are unable to attend you can fill out an application at any Kentucky Career JobSight in all of EKCEP's counties, or email hiring@reviscompanies.com
All applicants will need an up to date surface mining card, drivers license, and their social security card.