Study Sought on New Way to Make Use of Coal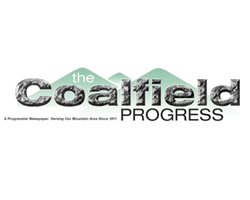 By Jeff Lester
October 10, 2018 - A proposed study on the market potential of a new use for coal has cleared the first hurdle for a $25,000 grant.
On Oct. 2, the GO Virginia Region One Council approved granting the funds for a Virginia Tech study on using coal to create graphene, according to Shannon Blevins, associate vice chancellor for economic development and engagement at the University of Virginia's College at Wise.
The proposal now goes to the statewide GO Virginia board for a final vote in December.
Also, the project must be submitted to the Virginia Department of Housing and Community Development for administrative approval, according to Region One Program Director Robyn Lee.
According to Region One meeting documents, Virginia Tech's Institute of Critical Technology and Applied Science "has developed and completed an initial invention disclosure on a method for manufacturing graphene from coal."
Virginia Tech intends to transfer the technology to EnviraCarbon, a Kingsport, Tenn.-based company.
The study will determine potential locations for research, development and production facilities. Also, it will analyze the current and future markets for graphene; current graphene producers and predictions of their future moves in the market; the potential for Region One to "garner a significant portion of the graphene market;" and the regional environmental benefits and impacts of using coal to make graphene.
The total project budget would be $50,000 if the grant is approved.
Graphene is being examined by scientists around the world for a variety of manufacturing uses. The substance, in essence, is as thin as a single atom, extremely lightweight, flexible, nearly transparent and 200 times stronger than steel. It has been described as a one-atom-thick sheet of graphite, the material used to make pencil lead.
Virginia Tech announced in August it had developed a way to 3D print complex objects made of graphene, noting that it has great potential in manufacturing batteries, aerospace products and much more.
GO Virginia is an initiative by business leaders "to foster private-sector growth and job creation through state incentives for regional collaboration by business, education, and government," according to its website.
The Region One council includes the counties of Wise, Dickenson, Scott, Russell, Buchanan, Tazewell, Bland, Carroll, Smyth, Washington, Grayson and Wythe and the cities of Norton, Bristol and Galax.