Atlantic Met Coal Markets See Limited Impact From Hurricane Michael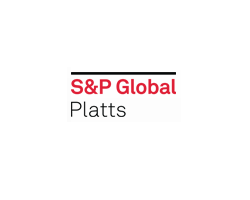 By Hector Forster
October 11, 2018 - Atlantic metallurgical coal markets on Wednesday braced for another potential hurricane impact to supply, this time on the US Gulf Coast, although no serious effect was expected.
It was too early to say how operations in Alabama may be affected, as the storm was making landfall east of the major met coal port of Mobile in the Florida Panhandle over Wednesday.
An industry source said they would continue to closely monitor the situation. So far, a few hours of terminal operations have been lost. No noticeable impact to the port has been seen, and operations at the terminal have resumed as of morning, Central time.
A US miner believed there was strong continued demand for US met coals. China's stimulus this week, after loosening bank reserve requirements, may offer strong import demand and support steel prices, he said.
This may keep Australian and other seaborne spot supply tight and markets in Japan, South Korea and India, as well as the Atlantic, may need more US coals.
S&P Global Platts assessment of US East Coast low-vol hard coking coal remained at $201/mt FOB, based on 58% CSR and 19% volatile matter material.
Platts US high-vol A index was stable at $207/mt FOB USEC, based on 32% volatile matter, 1.1% reflectance straight coal, with low ash and sulfur and CSR typically in the low 60s.
Platts US high-vol B assessment stuck at $173/mt FOB USEC, based on 34% VM unblended product.
The Premium Low Vol HCC net forward price was stable at $230/mt CFR Rotterdam.
In the coking coal futures market, 24,000 mt trade was cleared on Singapore-based SGX Wednesday, with 6,000 mt going through overnight. Forward prices firmed and the curve flattened.
October settlements rose $1 to $213/mt and November added $1 to $212/mt, while Q4 rose $1 to $212.33/mt and Q1 2019 rose $3 to $209/mt.
The Platts TSI Premium Hard Coking Coal reference price, used for settlement of SGX's coking coal futures, added 20 cents to $215.70/mt FOB Australia.