West Virginia's Pinnacle Mine Idled Thursday Night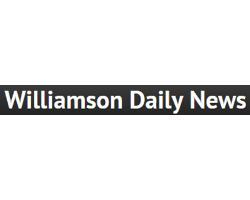 By Dave Morrison
October 11, 2018 - Wyoming County, West Virginia's largest employer, Pinnacle Mining, began laying off workers Thursday ahead of reportedly idling the site, which was scheduled at the end of last week.
Pinnacle, the largest of Wyoming County's seven active mines, typically has over 300 on its daily workforce. Just over 120 were scheduled to work this week.
Owners of the mine were said to be in negotiations with a potential buyer, but nothing was finalized at press time.
Wyoming County Circuit Clerk David "Bugs" Stover said he has hopes an 11th-hour reprieve is coming.
"I haven't talked to any of the owners, but I have talked to guys who have heard from or know people who probably have and they believe that this thing (a buyer) is going to happen and it's going to stay open," Stover said.
The mine brought in an estimated $24 million in annual wages, and of the approximately $1.4 million in taxes, 73 percent went to the Wyoming County Board of Education.
Stover said the economic impact would be swift and wavelike over the county if the mine were to close.
"The county's two major employers are Pinnacle and the Wyoming County Board of Education," Stover said. "When you are talking about 350-400 people losing their jobs, that is a dramatic impact. Then you figure in the Board losing 73 cents on the dollar in tax dollars, that's affecting the other large employer in the county. It's a terrible loss if it happens."
Even if a purchase is negotiated, Stover said the economic impact will be felt in the short-term.
"We're talking about months, maybe a year, or longer, before they can start mining coal again," Stover said. "It takes a while to get the next longwall section ready to go, and they aren't near that yet."
Stover is hopeful there are caveats in the future.
Two mines at the old Itmann Coal Company site still have major coal seams remaining and recently inquiries have been made about those two sites.
"I have heard that, and I know there are two major seams of coal at those sites," Stover said. "Even if they went at rocket-like speed, those mines are probably a year away from actually mining coal. But there are decades worth of coal there. Obviously, the hope is (Pinnacle) remains open and we get those two mines as well."
The water pumps were still in operation heading into the weekend, but should the pumps cease operation, the mine will fill with water and it would end the chances of anyone buying it.