Hurricane Michael Electricity Status Report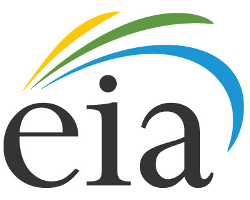 October 11, 2018 - EIA has published its first Hurricane Michael Electricity Status Report and will continue to publish these reports as conditions warrant.


Wednesday, October 10, 2018
Weather: Hurricane Michael made landfall today in the Florida panhandle. The Category 4 storm has sustained winds up to 125 miles per hour and hurricane-force winds extending up to 40 miles from the center. Cumulative rainfall in the impacted parts of Florida, Alabama, and Georgia are expected to total four to eight inches.
Electricity: Forecast and actual peak loads for the SOCO and AEC balancing authorities (BAs), which cover most of Georgia, Alabama, and the Florida panhandle, have declined over the past two days as the hurricane approached. The impact of the hurricane is most apparent in the TAL (City of Tallahassee) BA, where reported demand has fallen far short of forecast.
Generators: Southern Company announced that it began reducing output at the 1,751-megawatt Farley nuclear plant in southeastern Alabama today. This was described as a precautionary measure made in anticipation of the possible arrival of hurricane-force winds.
Customer outages, as of 6:00 p.m.: About 388,000 customers in Florida, 46,000 customers in Georgia, and 45,000 customers in Alabama have reported electricity outages, roughly 3.7%, 0.9%, and 1.7% of the customers in the states, respectively. Outage numbers are expected to rise as the storm moves inland.