Arch Coal Net Income Surges on Tax Benefit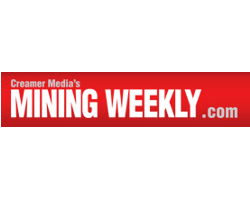 By Mariaan Webb
October 24, 2018 - Arch Coal on Tuesday reported an 80% surge in third-quarter net income to $123.2-million, or $6.10 a diluted share, helped by a $45.2-million tax benefit. The third-quarter net income compares with $68.4-million, or $2.83 a share, in the prior-year period.
Revenues totalled $633.2-million for the three months ended September 30, representing a 3% increase from the prior-year quarter.
"Arch turned in another excellent operating performance in the third quarter, achieving robust coking coal margins, strong cost control in our two thermal segments, and healthy shipment levels at our Powder River basin operations," commented Arch CEO John Eaves.
"At the same time, we continued to drive progress in our ongoing capital return programme with the repurchase of $76-million of Arch stock. We have now repurchased roughly 25% of the company's total shares outstanding since launching the buy-back programme six quarters ago, and intend to maintain that strong forward momentum," he stated.
Along with the buy-backs, Arch has returned an additional $7.6-million to shareholders through its recurring quarterly dividend, bringing total dividend payments to $48.4-million since May 2017. The board has approved the next quarterly dividend of $0.40 a share, scheduled to be paid on December 14.
Over the past six quarters, its share buy-backs and dividends had returned $544-million to shareholders.
Operational Results
Arch reported higher shipments from the Powder River Basin operations, despite unusually wet summer weather. In terms of volumes, sales increased from 18.8-million tons in the June 2018 quarter, to 21.5-million tons in the September quarter, generating $258.3-million.
Other thermal tons increased from two-million tons to 2.5-million tons, generating $94.1-million.
Metallurgical tons sold decreased from 2-million tons to 1.9-million tons, generating $198.5-million tons.
"Our decision to sell the vast majority of our 2018 coking coal volumes at market-based pricing again proved advantageous during the quarter just ended, and translated into a substantial average margin of about $42/t for our metallurgical segment," said Arch president and COO Paul Lang.
"At the same time, we captured excellent margins in both of our thermal segments through effective cost control and robust shipment levels - particularly in the Powder River Basin, where our operations again rose to the challenge by increasing shipments despite the unusually wet summer weather in the region."
Looking ahead, Arch anticipates relatively flat coking coal shipments in the fourth quarter relative to the third quarter, as an improving logistics chain is likely to be counterbalanced by a planned longwall move at the Leer mine and typical export vessel slippage at year-end.