Nipsco Integrated Resource Plan Calls for Coal Generation Retirements by 2028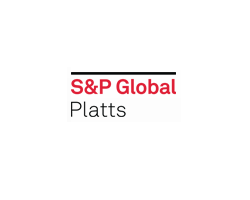 By Bob Matyi
November 1, 2018 - Northern Indiana Public Service told state regulators Wednesday that it plans to retire its remaining roughly 2,200 MW of coal-fired generation by 2028.
The official notice, contained in the NiSource subsidiary's newly filed integrated resource plan, was not wholly unexpected. Nipsco officials have been talking for months about shuttering the 1,780-MW R.M. Schahfer coal plant near Wheatfield, Indiana, and the 469-MW Michigan City, Indiana, coal plant in the next decade, although coal industry and local officials near the communities where the plants are located had been hoping for a change of heart - and plans.
"Customers want what's best for their families: Energy that is affordable, reliable and sustainable," said Nipsco president Violet Sistovaris. "Nipsco's new plan puts them front and center."
She has cited technology and market changes that continue to transform the U.S. energy industry, opening the door for more competitive options.
To replace the coal plants, the Merrillville-based utility anticipates largely pursuing renewable energy resources, such as solar and wind, combined with battery storage technology, Nipsco spokesman Nick Meyer told S&P Global Platts in an interview.
He said the utility intends to close Schahfer Units 14, 15, 17 and 18 no later than 2023, and Michigan City Unit 12 by 2028.
Nipsco considered keeping Schahfer running past 2023, but determined it would have to spend "several hundred million dollars" on new pollution controls to do so, Meyer said. Until recently, Nipsco expected to retire Michigan City in 2035, "but we pulled that [retirement date] forward."
According to Meyer, Schahfer and Michigan City primarily burn about 6 million-7 million st of Powder River Basin coal/year. The utility expects to release a new coal RFP in early 2019.