CONSOL Energy Announces Results for the Third Quarter 2018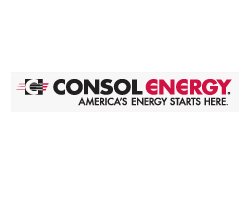 November 1, 2018 - CONSOL Energy Inc. (NYSE: CEIX) today reported financial and operating results for the period ended September 30, 2018.
Third Quarter 2018 Highlights
Highlights of the CEIX third quarter 20181 results include:
Management Comments
"I am pleased to announce that the PAMC delivered the best third quarter production in its history even with an expected soft production quarter due to an above average number of planned longwall moves," said Jimmy Brock, Chief Executive Officer of CONSOL Energy Inc. "As a result of the strong operational performance we have had year-to-date, combined with our expectations of robust production in the fourth quarter and continued strength in coal demand, we are increasing the midpoint of our coal sales volume and Adjusted EBITDA guidance ranges."
"We are in the last quarter of our first full year as a publicly-listed coal company, and this is an exciting time for me to lead a very talented and motivated team. We are firmly on track to deliver on the goals we set at the time of our November 2017 separation from CNX Resources. Operationally, we are on track for a record coal production year, while maintaining our cash cost of coal sales despite inflationary trends and capturing the increase in commodity prices on the revenue side. Financially, we have generated strong organic free cash flow throughout the year, reduced the leverage on the balance sheet by 0.8x since year-end 2017, and begun to opportunistically return capital to shareholders. Looking into 2019, we will continue to explore opportunities to ultimately grow the per-share value of the company, including debt reduction, continued repurchases of shares/units, investments in existing businesses and select growth projects."
Pennsylvania Mining Complex (PAMC) Review and Outlook
PAMC Sales and Marketing
Our marketing team sold 6.2 million tons of coal during the third quarter of 2018 at an average revenue per ton of $47.21, compared to 6.3 million tons at an average revenue per ton of $44.16 in the year-ago period. The average revenue per ton benefited from stronger pricing on our export sales and our domestic netback contracts. More importantly, our marketing team is working on taking advantage of the improving coal forward curves in the domestic and export markets and contracting new business for the years 2019-2021.
On the domestic front, customer inventories remain below normal. According to the U.S. Energy Information Administration (EIA), total coal inventories at domestic power plants stood at approximately 104 million tons at the end of August 2018, down by approximately 26% from the same period a year ago, and the lowest level since the end of 2005. Furthermore, inventories at several of our key customers' Northern Appalachian rail-served power plants continue to average around 20 days of burn heading into winter compared to the typical 30-40 days. While domestic coal consumption has declined year-over-year as a result of coal plant retirements and other factors, global demand for coal has increased, driving strong export volumes. In its recently published Short Term Energy Outlook, the EIA expects 2018 U.S. thermal coal exports to increase by 21% to 50.4 million tons from 41.7 million tons in 2017. The EIA also estimates that, during the first three quarters of 2018, coal production in the U.S. has declined by 2.7% compared to the first three quarters of 2017. Rising thermal coal exports and declining production have significantly tightened the domestic market in several basins, including Northern Appalachia.
The EIA also expects U.S. dry natural gas production will average a record 82.7 Bcf/d in 2018, an 11% increase from 2017. However, storage levels remain at a multi-year low heading into winter. This, coupled with rising U.S. power demand, sets up a potentially interesting scenario for power producers to navigate in the coming months. Natural gas storage levels are 20% below year-ago levels, and storage levels have not kept pace with the growing gas market. The limited gas storage and pipeline infrastructure in certain areas of the U.S. continues to create the potential for bottlenecks in gas deliverability similar to those experienced this past winter. Moreover, while renewable generating capacity is growing, lack of consistency and deliverability during peak demand periods continues to preserve the need for baseload generation. As a result of this macro backdrop, utilities are actively procuring coal and showing renewed interest in longer-term contracts.
The PAMC is currently 90% contracted for 2019 and 44% contracted for 2020, assuming annual production of 27 million tons. We are currently in active negotiations with both domestic and international customers, and we expect to achieve our targeted contract position for 2019 before the end of this year.
Internationally, we continue to see improving commodity pricing dynamics. API 2 prompt-month prices improved by approximately 3% during the third quarter of 2018 to over $100 per metric ton, driven by a hot, dry summer in Europe which reduced wind and hydro power output. Furthermore, power prices in the major European electricity markets are up by 20-50% year-to-date and wholesale gas prices hit 10-year highs. We also continue to see strong demand from India as its power plant coal stockpiles in August 2018 fell 30% to the lowest level since early December 2017. There remains a large arbitrage between coal, natural gas, and oil prices on an MMBtu basis with rising global demand that we believe should drive thermal coal prices even higher. Meanwhile, a multi-year lack of coal investment continues to put pressure on global coal supply and coal quality, adding support to this expectation. Forward API 2 prices for 2019 improved by approximately 10% during the third quarter of 2018, and we have seen improvement in the back end of the forward curve relative to the prompt month, reflecting the industry's optimism for sustainable coal fundamentals. We expect that this phenomenon improves our ability to enter into multi-year contracts in the international market.
Operations Summary
The PAMC achieved a strong third quarter production of 6.4 million tons, which compares to 6.1 million tons in the third quarter of 2017. It was the strongest third quarter production on record for the PAMC. During the quarter, we benefited from increased production at the Enlow Fork mine, as geological conditions improved modestly compared to 2017. This was partially offset by reduced production resulting from three longwall moves at the mining complex (compared to the typical 1-2 moves per quarter) and the annual miners' vacation period in July.
The PAMC shipped 6.2 million tons of coal during the third quarter, compared to 6.3 million tons in the year-ago quarter. Demand from our customers remained robust and railroad performed well. Total coal revenue for the third quarter was $294.8 million and improved by $15.6 million compared to the year-ago quarter, primarily driven by a $3.05 higher average sales price per ton sold. Our average revenue per ton increased to $47.21 from $44.16 in the year-ago quarter, as export pricing and domestic netback pricing improved.
The Company's total costs during the third quarter were $315.9 million compared to $323.0 million in the year-ago quarter. Average cash cost of coal sold per ton2 was $30.88 compared to $30.94 in the year-ago quarter. This improvement was largely driven by a $1.34 per ton reduction in lease/rental expense, partially offset by higher mine maintenance and supply costs. Since the fourth quarter of 2017, we have seen modest inflation in the cost of supplies that contain steel and other commodities for which prices are strengthening, as well as in the cost of contract labor. Year-to-date, we have been able to successfully offset these inflationary pressures through productivity gains, initial benefits from our automation investments and a reduction in lease expense. We continue to keep a close watch on macro-driven cost increases and strive to offset them through productivity gains. Average cash margin per ton sold1 for the third quarter of 2018 expanded by $3.11, or 24%, to $16.33 per ton compared to the year-ago period, driven by higher average revenue per ton and lower average cash cost of coal sold per ton.
CONSOL Marine Terminal Review
For the third quarter of 2018, throughput volumes out of the CONSOL Marine Terminal were 2.7 million tons compared to 3.5 million tons in the year-ago period. While throughput volumes declined compared to the year-ago quarter, terminal revenues increased as a result of the take-or-pay contract we entered into earlier in the year. For the third quarter, terminal revenues and operating costs were $16.1 million and $7.4 million, respectively, compared to $15.1 million and $5.5 million, respectively, in the year-ago period.
Equity and Debt Repurchase Update
Focusing on returns and taking advantage of the ongoing volatility in CEIX shares and CCR units, we purchased approximately $8.0 million of CEIX's common shares and $1.4 million of CCR's common units during the third quarter of 2018. In July of 2018, CEIX's Board of Directors amended CEIX's repurchase program to allow up to $100 million of repurchases of either CEIX's common shares or second lien notes. Under the amended program, up to $25 million of the $100 million can be used to repurchase CCR's common units. Year-to-date through September 30, 2018, we have now repurchased approximately $11.3 million of CEIX common shares, $1.4 million of CCR common units and $20.5 million of the second lien notes. We have also repaid $26.3 million, $11.0 million and $3.0 million of principal with respect to Term Loan A, capital leases and Term Loan B, respectively.
2018 Guidance and Outlook
Based on our strong year-to-date results, robust coal demand and production expectations, we are adjusting several items of our financial and operating performance guidance for 2018.
To read the full press release including financial figures, click here.