Stanmore Coal's July-September Output Rises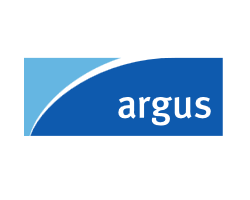 November 1, 2018 - Australian mining firm Stanmore Coal reported a 7pc rise in saleable coking and thermal coal production to 337,000t in the July-September quarter from 314,000t in the same period a year earlier and up from the same volume for April-June.
Production on a run-of-mine (ROM) basis was also up over the comparative periods. Output rose by 12pc to 498,000t during July-September from 443,000t in the same period a year earlier and down by 9pc from 547,000t for April-June period. But coal sales dropped in the latest quarter to 319,000t from 411,000t for July-September 2017 and down by 1pc from 320,000t for April-June.
Stanmore maintained its production guidance of 1.8mn t for the 2018-19 fiscal year to June 30 following the July-September quarter.
The rise in saleable and ROM basis production during the latest quarter was largely because of the start up of the Isaac Plain East mine, which adjoins the firm's main mine Isaac Plains, which are both open-cut mines. But production levels were partially affected by a 16-day planned shutdown of its coal handling and preparation plant.
Initial processing at Isaac Plains East have shown better than expected total yields or around 80pc and higher of metallurgical coal to thermal coal ratios where the metallurgical to thermal coal ratio is about 95:5, Stanmore said.
The underlying fob price for July-September was A$128/t ($91/t) and in line with expectations for the quarter. The average price of coal sold was A$169/t, with 211,000t of semi-soft coking coal sold at A$184/ and 108,000t of thermal coal sold at A$139/t.
Stanmore's pricing for its semi-soft coking coal is based on a quarterly negotiated benchmark price agreed in advance of the start of the quarter, as well as a negotiated lagging benchmark price. This references the hard coking coal index of the first two months of the current quarter and the last month of the prior quarter.
The company is looking to expand Isaac Plains through the development of an underground mine and has completed a bankable feasibility study for the expansion project,. A financial investment decision on the underground project is still planned for 2018-19.