New 20-Year Bowen Basin Coking Coal Mine Approved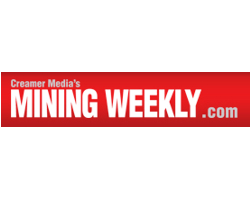 By Esmarie Iannucci
November 1, 2018 - In Australia, the Queensland government has approved the mining lease for the Ironbark No 1 mine, being developed by privately held Fitzroy Australia Resources.
Queensland Mines Minister Dr. Anthony Lynham said on Thursday that the new coal mine would provide 350 ongoing jobs in the communities in the Bowen basin.
The greenfield underground longwall operation is expected to produce up to six-million tonnes a year of run-of-mine coal. Most of this will be low-ash hard coking coal for steel production, with first coal scheduled from the first quarter of 2020.
"This project offers around 20 years of jobs for regional Queensland communities, with 160 contractors during construction, and up to 350 operational staff," Lynham said.
"Ironbark No.1 comes on top of the 13 committed resources projects in Queensland with a combined capital value of more than A$9.4-billion across multiple commodities.
"Another 42 projects are at feasibility stage, with a combined capital value of more than A$65-billion, again, across multiple commodities."
Fitzroy Australia Resources acquired Ironbark No.1, the neighbouring Carborough Downs mine, and the Broadlea project from Brazilian mining giant Vale in 2016.
Fitzroy Australia Resources CEO Grant Polwarth said he was excited to have reached this major milestone in the growth story of the company.
"This approval allows us to pursue our vision for the expansion of Fitzroy, providing opportunities to our existing workforce, the local community and the region more broadly," Polwarth said.
This underground metallurgical coal mine will share major infrastructure with the company's existing Carborough Downs mine, making it a low impact development.
"Ironbark No. 1 will be a modern and innovative underground operation," Polwarth said.
"At Fitzroy, we pride ourselves on being a people business that mines coal, and the construction of Ironbark No.1 will see that vision continued."
The Queensland Resources Council (QRC) has welcomed the new mine development, with CEO Ian Macfarlane saying it was good news for the coal industry in the region.
"Queensland coking coal is used in steel and other forms of manufacturing and is enjoying increased global demand especially in developing economies such as India.
"Resources are a major contributor to Queensland's economy creating a job every 40 minutes, investing A$1-million every hour and exporting A$1-billion each week," Macfarlane said.
Fitzroy Australia Resources has previously said that the Ironbark No 1 project would be shovel ready by the second half of 2018.