West Virginia Governor Jim Justice Announces Shakeup at Office of Miners' Health Safety and Training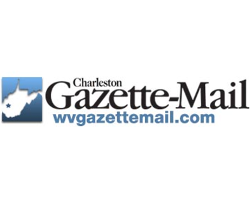 By Kate Mishkin
November 3, 2018 - West Virginia Governor Jim Justice announced a shakeup Friday at the West Virginia Office of Miners' Health Safety and Training that included the appointment of a former Massey Energy Co. official and elicited outrage from the United Mine Workers union.
In a news release, Justice said he'd tapped Eugene White, former deputy director, to serve as director, replacing Greg Norman, who is retiring.
He also named Johnny Kinder, who has worked for the OMHST since 2002, and Frank Foster, who was a safety coordinator for Massey Coal Services during the January 2006 Aracoma Coal Co. fire, as deputy directors.
Foster was one of more than 100 people to write letters defending Massey CEO Don Blankenship's character in March 2016.
"Regardless of what anyone says, I was with Mr. Blankenship during parts of this time and saw him as an anguished man who desperately wanted to save those miners' lives," Foster wrote in his letter to U.S. District Judge Irene Berger, about the 2010 Upper Big Branch Mine disaster.
Foster's career has spanned 42 years and has focused on safety and compliance, Justice said in a news release. Justice also lauded Kinder's experience as an underground miner.
"Frank Foster and Johnny Kinder have decades of mining experience that they bring to the job and they will help to continue our focus on safety and training for West Virginia's mining community," he said in the release.
White's appointment to director, though, prompted a news release from the UMW that said Justice had passed up a great opportunity to hire Carl Egnor, who sits on the state Board of Coal Mine Health and Safety.
Egnor said he interviewed for the job about six weeks ago, and was promised an answer within three weeks. He said he never heard back, and found out that White had been appointed through the union.
"He told me how great it was, what a great candidate I was. He said, 'You were so highly respected,'" Egnor said of his interview with Justice.
He attributed the snub to the UMW's support of Sen. Joe Manchin, D-W.Va., for the U.S. Senate, instead of Attorney General Patrick Morrisey, a Republican, like the governor.
"The only politics I mentioned to him was I traveled all over the state campaigning for him, and that's the return I got," Egnor said. "So, thank you."
The governor's spokesman, Butch Antolini, did not respond to a request for comment Friday.
"The operators have spent the last several years trying to neuter the OMHST, by taking away all its enforcement powers and firing all its inspectors," UMWA International President Cecil Roberts said in a statement. "I don't think they will be happy until they have rolled back every safety law in the state to the days when miners were being killed by the hundreds every year."
A spokesman for the state Department of Commerce said White started his position Friday. Kinder starts Monday, and Foster starts in two weeks.