Teamsters Pension Fund Cuts Would Hit UPS, Giant Eagle Retirees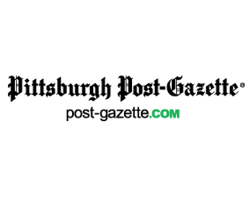 By Daniel Moore
November 5, 2018 - Facing insolvency in 2029, a struggling 50-year-old pension fund has proposed cutting benefits by 30 percent to more than 21,000 people in the Pittsburgh, Pennsylvania region who are receiving benefits.
In notices to beneficiaries, the Western Pennsylvania Teamsters and Employers Pension Fund board of trustees announced it filed for federal approval to cut benefits effective Aug. 1, 2019. The U.S. Treasury Department has until May 7 to make a decision.
"The benefit reduction is the only remaining option to keep the plan from running out of money," the notice reads to participants, which includes employees and retirees of shipping company UPS and O'Hara-based grocer Giant Eagle.
It added, "The board of trustees believes that the proposed reduction is spread fairly among the people who have a pension benefit under the plan."
Among some caveats to the reduction: The benefits of people at least 80 years old on Aug. 31, 2019, and their beneficiaries cannot be reduced. The benefits of people who are at least 75 years old at the effective date and their beneficiaries would see only partial reductions.
The notice follows an initial warning in April 2017 that the Teamsters' pension fund would reduce checks to stay afloat.
The Teamsters' pension fund is just one of thousands of multi-employer pension plans facing a financial squeeze as there are more beneficiaries drawing from the funds than there are people still paying into them.
As of last year, the Teamsters' pension fund had about 48 cents for every $1 in benefits it owes to retirees and workers. It paid out about $129 million in benefits in 2017 while collecting only about $54 million in contributions.
Nearly 40 million people receive benefits from nearly 24,000 private sector pension plans that are insured by the Pension Benefit Guaranty Corp., a federal agency established by Congress in 1974 to back up pensions.
About 10 million workers and retirees are enrolled in multi-employer plans, which cover beneficiaries who work in one industry or who are represented by the same labor union. Those plans were created by collective bargaining agreements between the union and employers.
Even as the Teamsters' plan works to cover its obligations, coal miners' pensions have become an issue after a wave of coal company bankruptcies. The UMWA pension fund — which send checks to more than 87,000 miners nationwide, including 13,000 miners in Pennsylvania — is headed for broke.
Just 10,000 active workers pay into the UMWA fund from which 120,000 miners draw pension checks, as the number of working coal miners has been slashed in recent years due to layoffs. Just 10,000 active workers pay into the fund from which 120,000 miners draw pension checks.
The American Miners Pension Act, introduced by Sen. Bob Casey, D-PA, and other coal state lawmakers in 2017, has yet to find enough bipartisan support to pass.
The Teamsters' pension board notice cited a 2014 update to pension law, called the Multiemployer Pension Reform Act, that allows pension cuts in order to keep the pension agency solvent.
If the Treasury Department approves board's proposed cuts, then every worker covered by the plan can vote on the cuts. Unless a majority submits votes opposing the cuts, then the cuts will take effect.
Even if a majority votes down the cuts, the Treasury Department could allow the proposed reduction — or a modified version — to take effect. That would happen if the pension agency determined it would have an obligation of $1 billion or more if the plan went broke.
A call to Bill Lickert Jr., the retiree representative and former president of Teamsters Local 205, was not returned on Friday.