Peabody's Coppabella Turns 20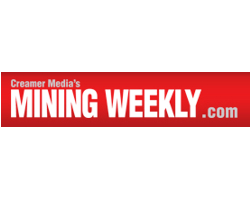 By Esmarie Iannucci
November 6, 2018 - US heavyweight Peabody Energy has marked 20 years of operation at its Coppabella coal mine, in Queensland, Australia.
During 2017, some 2.9-million tonnes of coal was sold from the Coppabella mine, with $950-million of direct and indirect economic benefits reported from the mine during the same period.
Some 435 staff were employed at the operation as of 2018.
The Queensland Resources Council (QRC) on Tuesday congratulated Peabody on the operation, with CEO Ian Macfarlane pointing out that the mine had been a significant economic contributor across the region producing around 65-million tonnes of pulverized coal injection (PCI) used in the production of steel.
"Mining is what makes our state great and Coppabella has been a major contributor to Queensland's economy since it opened in 1998," Macfarlane said.
"Queensland would be an unimaginably different place without the huge scale of mining investment over the past 25 years and in the past twelve months the Queensland resources industry has added 10 000 new jobs – or a new job every 40 minutes, invested A$1-million every hour and exported A$1-billion every week.
"The Queensland resources sector now provides one in every six dollars in the Queensland economy, sustains one in eight Queensland jobs, and supports more than 16 400 businesses across the State – all from 0.1% of Queensland's land mass," Macfarlane noted.