Trump, UMWA Are Not to Blame for Mine Closure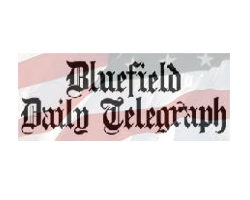 By Alan Webb, Princeton, WV
November 7, 2018 - I read the articles in the Oct. 15th Bluefield Daily Telegraph and had these thoughts on the comments made.
The comment made about "the County of McDowell should have every advantage known to man" because of all the coal severance tax that they should have had.
This statement is also somewhat true for Wyoming, Mingo and Logan counties.
However, this tax was enacted in 1987 and is paid to all counties in W.Va. regardless if no coal is mined in those counties.
The vast majority of coal was mined and shipped out of W.Va. before the 80s.
The sharing of the tax with all counties and the fact that out of state companies could exploit our resources and give almost nothing back is a failure of our government leaders.
The Dems dominated McDowell government, these other counties, and state government in those times. So their policies and neglect are to blame for the current state of affairs in these counties.
As for the closing of Pinnacle Mine and where is Trump and his fans. I had the privilege of working at and around this operation from 1974 to 2016.
This mine opened pre-1969 by the United States Steel Corp. A large part of that privilege was working with some of the finest miners who have ever put on a cap light, both wage and management.
They are the miners that developed automation for long wall mining that is used throughout the country.
I also had the privilege of training many of these miner's sons and daughters to take their fathers places.
Anyone who thinks of a miner with a pick and shovel needs to trade that image to include remote control heavy equipment, fiber optics and as much automation as you see on the surface.
USS updated the infrastructure by moving the portal from Pineville to just outside Welch. However all supplies still had to travel underground from Pineville to the working faces. No other efficiency improvements have been made since.
Travel times to the working face have to be approaching or exceeding one hour each way.
Coal mined has to travel many miles through areas that were mined 20 or more years ago. The physical conditions of roof and belt lines have only deteriorated. All of this infrastructure is worn out and outdated.
The burden of powering, manning, inspecting and ventilating these vast areas is not sustainable. The only way to keep this mine open and profitable is to have a huge infrastructure investment. Sadly to say the current owners will not make this kind of investment.
That is why Pinnacle and it's many world production records and it's support of McDowell, Wyoming, Raleigh, Mercer and Tazewell counties will cease to exist. Not because of Trump. Not because of the UMWA, and surely not because of the employees.