American Resources Corporation Announces Expansion Plan of Carnegie High Vol Met Coal Mine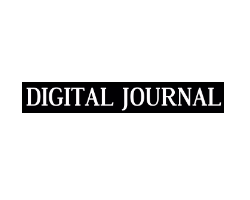 November 7, 2018 - American Resources Corporation, a mining company focused on the extraction, processing, transportation and selling of metallurgical and premium thermal coal, is pleased to announce the planned expansion of their Carnegie coal mine in Pike County, Kentucky. The Carnegie mine, an underground mine within the Alma coal seam, produces high-volatile A/B metallurgical coal that is used to make steel in both the domestic and export markets.
American Resources has commenced the upgrade process to expand the Carnegie mine plan to support a significantly higher production output under its low-cost, efficient operating strategy. More specifically, the enhanced mine plan will support two super-sections (four continuous miners) and two production shifts per day rather than the one single-section (one continuous miner) and one shift per day that it was previously utilizing. In total, the company expects the production at its Carnegie mine to increase from approximately 4,000 to 6,000 tons per month to approximately 37,000 to 42,000 tons per month once fully implemented and producing. The company expects to complete this expansion plan and restart production at Carnegie in January 2019.
"We're excited about enhancing productivity at our Carnegie mine and feel that it is coming at a good time for us given the strong demand for our coal qualities as well as the continued strong pricing environment," stated Kirk Taylor, Chief Financial Officer of American Resources Corporation. "We applaud our mining, engineering and development teams for setting this mine up for long-term success."
As in the past, all production at the Carnegie mine will be trucked to the company's McCoy Elkhorn Coal facility to be processed and loaded onto rail. Additionally, the enhanced production will give American Resources the ability to blend the coal from its Carnegie mine with other metallurgical production at McCoy Elkhorn to offer its customers a very attractive high-vol metallurgical coal product.
American Resources Corporation continues to focus on its growth objective by efficiently leveraging its large number of core mining permits and through identifying strategic, supplemental acquisitions. The company is committed to being one of the lowest cost operators in CAPP and throughout all its coal mining, processing, and transportation operations.