West Virginia University Mountaineers Win Second Consecutive Mine Safety Competition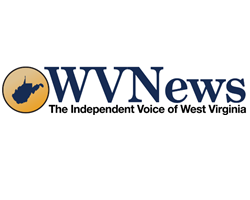 November 8, 2018 - For the second year in a row, West Virginia University took home top honors in the Society for Mining, Metallurgy and Exploration–Eastern Collegiate Mine Rescue Fall 2018 Competition.
The Mountaineers faced off against teams from the University of Kentucky, Virginia Tech and Penn State to win the contest held at the Coronado Coal Mine Rescue Training Center in Oakwood, Virginia, on Saturday, which tested the teams' ability to locate and rescue two missing miners.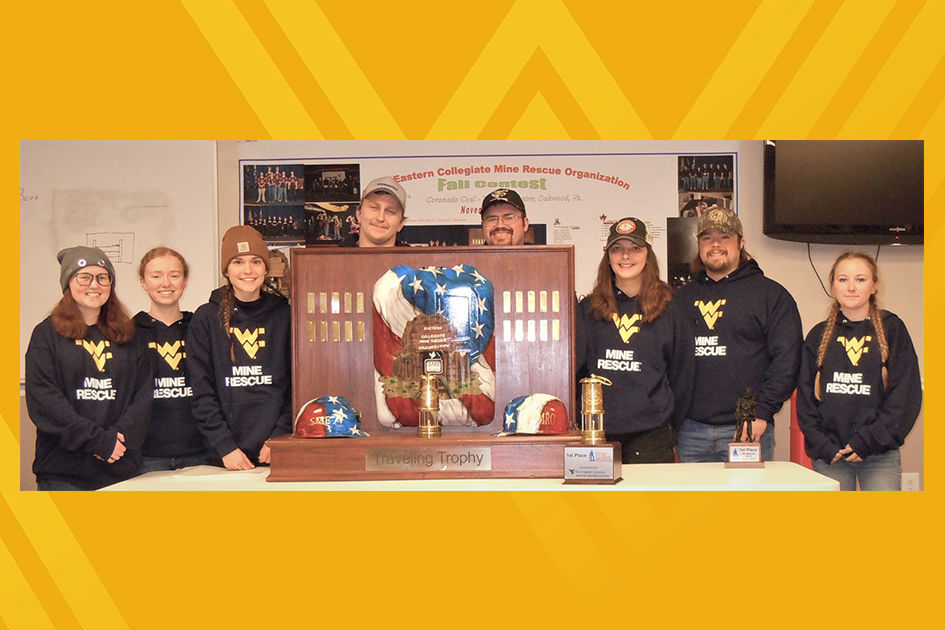 From left, Lauren Masterson, Shannon Sietz, Brenna Cole, Dan Nash, Jeremy Diehlmann, Erica McCauley, Richard Shipe and Amber Adkins took home top honors in the Society for Mining, Metallurgy and Exploration - Eastern Collegiate Mine Rescue Fall 2018 Competition.
Photo by WVU
"The scenario featured a mine that had an accident that caused massive flooding on the south side of the mine. All employees except for two were accounted for on the surface," explained Mark Gouzd, Extension agent with the WVU Mining and Industrial Extension.
"Water levels and explosive gas levels were encountered by the students as they worked through the problem. The team had to systematically explore all areas of the mine if it was safe to do so, account for the two missing miners, pump water and ventilate the mine to make it safe," Gouzd said.
The team consisted of Jeremy Diehlmann, Lauren Masterson, Richard Shipe, Shannon Sietz, Erica McCauley, Brenna Cole and Amber Adkins, who were led by mining engineering major Dan Nash, a WVU Honors College student from Mount Airy, Maryland.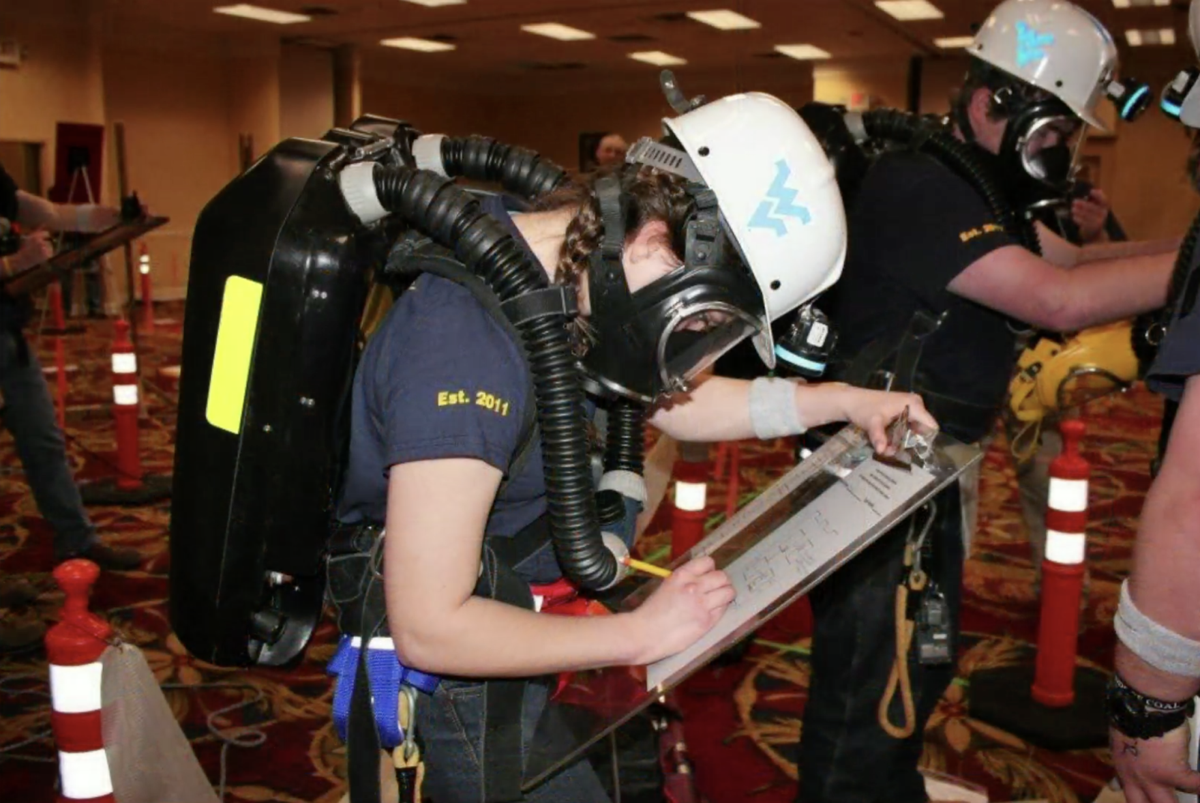 Geology major Brenna Cole reviews an item checklist after suiting for the contest.

Photo by Joshua Brady
The Mountaineers prepared by taking advantage of the university's Academy for Mine Training and Energy Technologies in the western end of Monongalia County.
"We train each year with a well-rounded, skills-based system to enable the team to handle the challenges any problem designer presents them with," Gouzd said. "Each competition problem is different, so the team has to know all of the principles and practices associated with mine rescue to be successful."
The team also won the Combination Team trophy for having the best overall combined score in the Mine Rescue Problem and the Smoke Competition and placed third in the Smoke Competition.
Joshua Brady, associate director of Mining and Industrial Extension and the team's faculty adviser, said each competition involves missing miners. While the scenarios aren't quite as intense as those found in real life, the contest still tries its best to make the exercises as practical as possible. This entails suiting up with self-contained breathing apparatuses and other equipment.
He said the competition only started a few years ago, but rose out of a desire to address a need that was going unfulfilled.
"What happened was that a group of successful retired mine rescue individuals saw a gap in mining engineering type schools where mine rescue wasn't at all involved with the students and were excited to get it going," he explained. "Penn State was the first school to get it going, then West Virginia started, and then it exploded with Virginia Tech, University of Kentucky ..."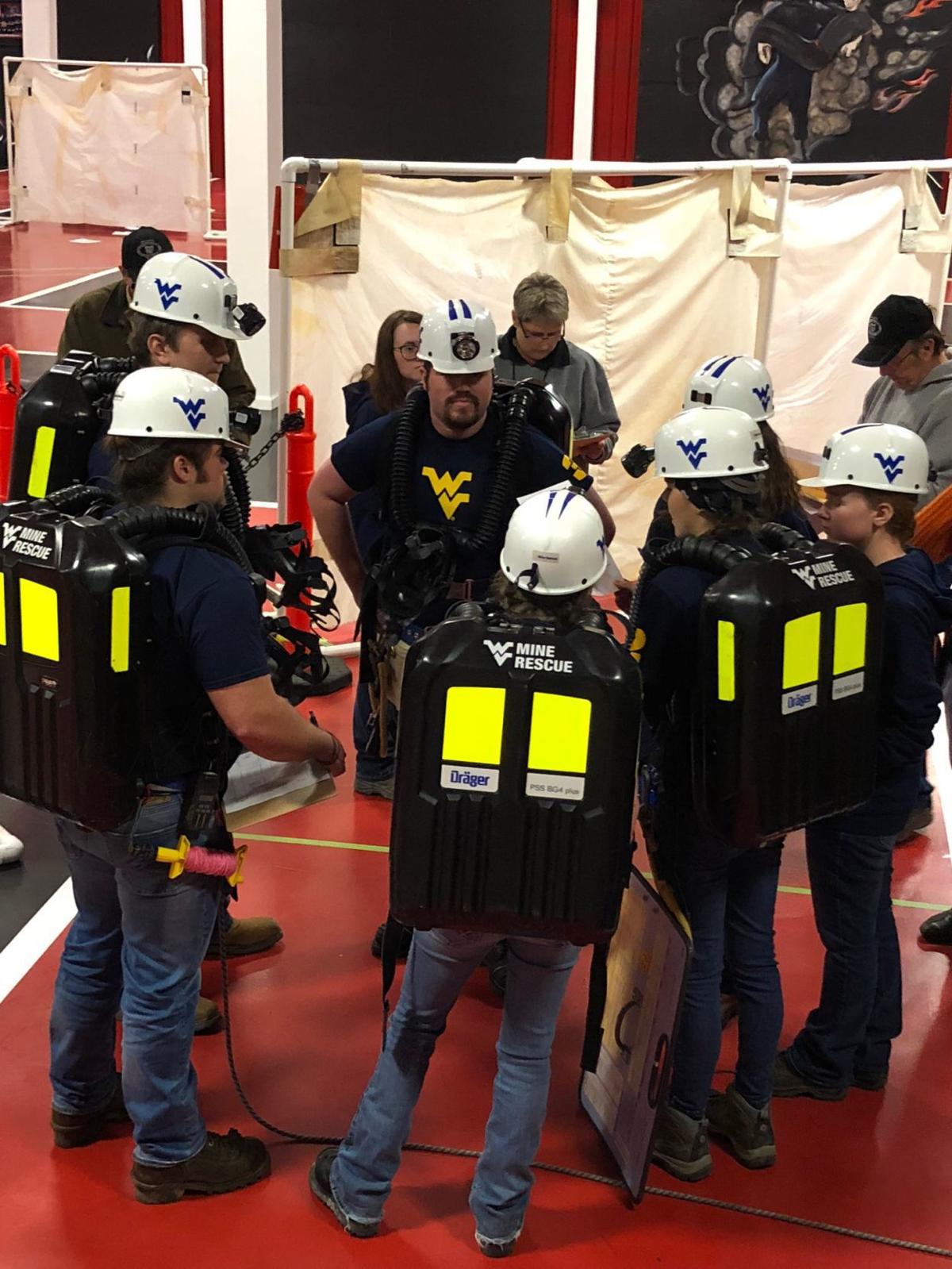 The University of Kentucky hosted this year's mine rescue competition.
Photo by Joshua Brady
Brady said participants on the team do not get extra school credit or lab hours for volunteering, but added their commitment and work ethic speaks for itself.
"These students break the mold on what society says about this generation," he said, adding that there are other benefits to joining the team. "While the kids aren't competing at these contests, there are HR people walking around and talking to them." "We have an opportunity to introduce them to people who can hire them."