U.S. House Flips Put Scrutiny on Trump Agenda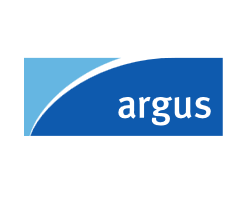 November 8, 2018 - Democrats rode a surge in turnout yesterday to win control of the US House of Representatives and offer a new check on President Donald Trump's efforts to dismantle regulations in favor of higher production of oil, gas and coal.
Democrats so far have picked up at least 26 seats after yesterday's mid-terms, giving them control of a chamber they have not held for nearly eight years. Voter frustration with Trump helped flip Republican seats in Virginia, Pennsylvania, Florida, Iowa and other states.
The win will give Democrats control of House committees that can subpoena documents and launch investigations. That will mean greater scrutiny for cabinet officials over their close ties to industry, deregulatory policies, government ethics and attempts to downplay a scientific consensus on climate change.
But Republicans appear poised to expand their majority in the US Senate, gaining seats in North Dakota, Indiana and Missouri while losing a seat in Nevada. Races remain undecided in Arizona, Montana and Florida.
Those gains will allow Senate majority leader Mitch McConnell (R-Kentucky) to continue to confirm conservative nominees for the federal judiciary.
The House victory left Democrats encouraged after the bruising 2016 elections, where they expected victory but instead saw Republicans secure unified control of the government. House minority leader Nancy Pelosi (D-California), who could become House speaker, last night called for bipartisanship and restoring balance in the government.
"Today is more than about Democrats and Republicans. It is about restoring the Constitution's checks and balances to the Trump administration," Pelosi said.
Democrats are expected to use their newfound power in the House to ratchet up oversight of Trump's financial dealings and scrutinize his plan to repeal restrictions on greenhouse gas emissions and weaken environmental regulations. Democrats have raised concerns that the administration is rushing to open tracts of acreage to drilling and mining.
US interior secretary Ryan Zinke and Environmental Protection Agency acting administrator Andrew Wheeler are likely to become frequent visitors to Capitol Hill as oversight ramps up. Democrats have complained that, with Republicans in control, agency leaders were rarely called to testify even amid a slew of scandals.
"There will be a lot of focus on oversight," midwest utility WEC Energy Group's government affairs director Matt Nugen has predicted.
But the Senate, where most legislation needs 60 votes to avoid a filibuster, will restrict legislation passed by House Democrats from reaching the White House. That could constrain a deal-making president from reaching agreements with Democrats to advance his own priorities. Democrats have suggested they could work together with Republicans to pass an infrastructure bill.
The 115th Congress will return to Washington next week in a lame-duck session that is set to end on 13 December. Lawmakers are trying to pass spending legislation, a farm bill and other measures that may be complicated by Trump's demand to fund a border wall.
The election is unlikely to prompt changes in US foreign policy, which remains the prerogative of the presidency. But the Democrats will use the newly found power of oversight to target Trump's handling of relations with Russia and Moscow's alleged interference with the US elections. House Democrats have criticized Trump's dismantling of the Iran nuclear agreement, but they do not appear to be willing to push back against the enforcement of sanctions.