American Resources Corporation Announces Closing of Synergy Coal Acquisition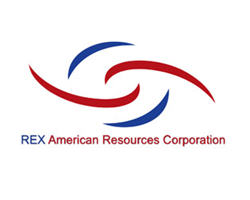 November 8, 2018 - American Resources Corporation (OTCQB: AREC), a mining company focused on the extraction, processing, transportation and selling of metallurgical and premium thermal coal, has announced the closing of its previously-announced acquisition of all the assets of Synergy Coal, LLC located in Wyoming County, West Virginia. The acquisition includes all coal mining permits (including the associated reclamation bonds), governmental approvals, a coal processing facility, a rail loadout, over one thousand acres of mineral and surface ownership, and all other assets owned by Synergy Coal. In a substantially all-stock transaction, American Resources will pay 1,727,273 common equity shares valued at approximately $22.1 million, based on yesterday's closing stock price of $12.79 per share to acquire the assets. The finalization of this deal provides American Resources with its fourth operating hub within the Central Appalachian coal region, and its first in the state of West Virginia. American Resources will operate the metallurgical coal complex as a newly-formed, wholly-owned subsidiary called Wyoming County Coal LLC.
"We are very pleased with the timely closing of this acquisition and look forward to integrating and expanding Wyoming County Coal into our portfolio of metallurgical coals under our efficient, low-cost operating strategy," stated Mark Jensen, Chief Executive Officer of American Resources Corporation. " The addition of the mid-vol quality coal will both enhance our product offering to our customers and provides another attractive growth platform for our shareholders.
American Resources Corporation continues to focus on its growth objective by efficiently leveraging its large number of core mining permits and through identifying strategic, supplemental acquisitions. The company is committed to being one of the lowest cost operators in CAPP and throughout all its coal mining, processing, and transportation operations.
About American Resources Corporation
American Resources Corporation is a mining company focused on the extraction, processing, transportation and selling of specialty coal qualities serving the metallurgical, industrial, pulverized coal injection (PCI), and premium thermal coal markets. The company is primarily focused on the Central Appalachian coal basin of eastern Kentucky and south-western West Virginia.