Coal Country Christmas Party to Visit McDowell County, West Virginia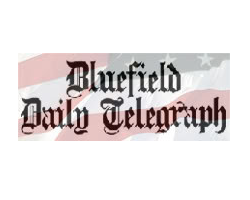 By Greg Jordan
December 4, 2018 - A human service agency aided by coal industry generosity is sending Christmas party invitations to McDowell County, West Virginia children who might otherwise go without any gift this holiday season.
Back on Sept. 27, ArcelorMittal Princeton Mining sponsored a fundraising event called the Executive Waiter Dinner, in hopes of raising funds to help buy Christmas gifts for children in McDowell County," Regional Director Joanne M. Boileau of the Children's Home Society of WV said. "They rallied all their mining suppliers and partners to join in this effort and the event was a resounding success."
Boileau declined to say how much money the event raised, but said the organizers exceeded their goal. Mike Day, CEO of ArcelorMittal Princeton Mining, came to the Children's Home Society with the idea for a Christmas party. He had helped organize a similar event in Logan County, Boileau said.
McDowell County schools were contacted to identify children in need. About 350 children will be invited to the party.
"The McDowell County WE CAN Program Coordinator, Becky Brown, has spear-headed this project and she has been busy gathering names and wish lists and shopping for more than 350 children," Boileau said." Other volunteers have been helping to wrap gifts and bag them up for Santa's arrival on Dec. 13 from 5 to 8 p.m. Invitations to the Coal Country Christmas party will be mailed this week."
"She's really done the lion's share of the work on this," Boileau added about Brown's contributions.
The Coal Country Christmas party is by invitation only, Boileau said. The sign ups are closed.
"We've been buying specifically for families on our list that can benefit," she stated. "We'll be sending these families an invitation and they need to bring that invitation to the Gary Fire House. Hopefully we can make Christmas a little cheerier for some."