Australian Port of Gladstone's Coal Exports at 5-Year Low in 2018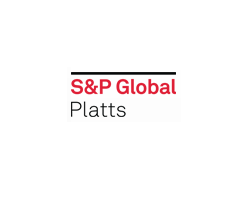 By Nathan Richardson
January 8, 2019 - The dominant metallurgical coal Port of Gladstone in Queensland, Australia, shipped a total of 67.90 million mt of coal in 2018, the lowest volume of coal exported from the port since 2013, data released by the Gladstone Ports Corporation Tuesday showed.
The volume of coal exported in 2018 was marginally lower from the 68.29 million mt exported in 2017. Coal exports from Gladstone peaked in 2015 with 72.09 million mt, while in 2013 the port exported 62.74 million mt of coal, the data showed.
While the breakdown of how much of the coal was metallurgical, and how much was thermal is not readily available, Gladstone estimated that the mix was 70% metallurgical and 30% thermal.
The fall in volume of coal exported from Gladstone might not be indicative of the trend for Australia as a whole. In December, Australia's Department of Industry, Innovation and Science tipped increases in exports of both metallurgical and thermal coal for 2018.
The department had forecast Australia's metallurgical coal to total 178 million mt for 2018, up from 173 million mt in 2017, while volume of thermal coal exports is expected to rise to 204 million mt, from 200 million mt in 2017.
China-bound exports, including shipments to Hong Kong, from Gladstone saw the biggest drop of 23% to 9.94 million mt in 2018, from 12.98 million mt in 2017.
It is the first time the yearly figure has slipped below 10 million mt since 2011, and was as high as 14.90 million mt in 2013.
In the Department of Industry's report, namely the Resources and Energy Quarterly, it said that with steel margins falling, winter production cuts and import restrictions, China's metallurgical coal imports were expected to slow in the last two months of 2018 - a trend which may continue.
"Over the next two years, China's metallurgical coal imports are forecast to decline modestly. The decline will be primarily driven by a forecast moderation in steel production as economic growth slows," it said.
"The growing use of electric arc furnaces and scrap steel in steel production is also expected to weigh on demand for metallurgical coal," the department said, adding that the growth in Chinese domestic metallurgical coal production will remain the key uncertainty for the period.
The report tipped China's metallurgical coal exports to total 69 million mt in 2018, down from 70 million mt in 2017 and expects the slide to continue to 67 million mt by 2020.
China's waning appetite for imported volumes of the steel making ingredient was contrasted by a surge in India's. India imported 17.75 million mt of coal via the Port of Gladstone in 2018, up 48% from 12.03 million mt in 2017.
"India is forecast to overtake China as the world's largest importer of metallurgical coal in 2020, with India's imports forecast to grow steadily over the next two years, to reach 71 million mt in 2020," the Department of Industry said. For 2018, India is estimated to have imported about 63 million mt of metallurgical coal, up from 47 million mt in 2017.
"India has limited domestic reserves of metallurgical coal, and will need to increase imports to support the rapid growth of its domestic steel industry," the report explained.
According to the quarterly, China accounted for 24% of all metallurgical coal imports in 2017, with India standing at 16%. Australia, meanwhile, was responsible for 54% of all exports of the product.
Japan, the largest recipient of coal from Gladstone, also imported less in 2018. It was shipped 19.84 million mt of coal, down from 21.50 million mt in 2017, and the lowest since 18.16 million mt of coal imports in 2012 after seeing imports rise to as high as 24.32 million mt in 2015, the GPC data showed.
For other key export destinations, the GPC figures showed a rise in volumes of coal to South Korea, but a fall in exports to Taiwan. South Korea imported 11.46 million mt of coal in 2018 -- a three year high -- up 15% from 9.95 million mt in 2017, while volume to Taiwan slumped to a 16-year low of 2.16 million mt, down 31% from 3.10 million mt in 2017, the data showed.
For December 2018, Gladstone shipped 6.19 million mt of coal, down 2% year on year from 6.31 million mt, and up 3% from 6 million mt in November, the data showed Tuesday.