Buckingham Gets Ohio Permit for Burr Oak 6 Extension Project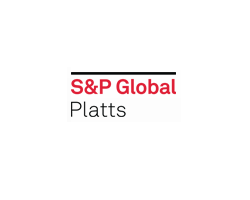 January 9, 2019 - Buckingham Coal, a subsidiary of Westmoreland Coal, has been issued a long-awaited Ohio mining permit to extend its Burr Oak No. 6 underground mine in Perry and Morgan counties, an Ohio state official said Tuesday.
Brent Heavilin, permitting manager for the Ohio Division of Mineral Resources Management, told S&P Global Platts the permit was awarded in late December, making it the final mining permit approved by his agency during 2018.
The Buckingham permit is for a 477.1-acre extension of the room-and-pillar thermal coal mine. The extension is expected to allow Buckingham to continue producing from the Ohio No. 6 seam for several more years.
Heavilin said company officials have indicated they intend to move forward with the extension project despite the fact Colorado-based Westmoreland is still undergoing a Chapter 11 reorganization process after filing for bankruptcy on October 9, 2018.
Company officials could not be reached for comment Tuesday.
Burr Oak 6, which has a production capacity of 1.2 million st/year, sells coal to American Electric Power's Conesville power plant in Ohio. AEP has announced plans to retire Conesville no later than May 31, 2020, about two years ahead of schedule. AEP said Conesville's remaining coal units failed to clear the PJM Interconnection capacity market for 2021 and 2022. Three Conesville units were decommissioned in recent years.
Burr Oak 6 produced 702,382 st in the first three quarters of 2018, according to the US Mine Safety and Health Administration, up from 592,440 st in 2017.
The state agency has no other pending mine permit applications for Buckingham, Heavilin said. However, it still is reviewing three permit requests for Oxford Mining, another Westmoreland subsidiary, and Ohio's largest surface miner. Action on those permits is expected later this year.
Oxford's surface mines tend to be small, mostly producing less than 500,000 st/year. The company typically keeps several applications in the hopper as it wraps up mining in a couple of years or so at individual locations.
Murray Energy's Century mine is the largest underground coal operation in Ohio.