Australia's North Queensland Registers Record Year for Coal Exports in 2018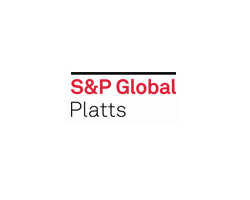 By Nathan Richardson
January 9, 2019 - Australia's North Queensland shipped more coal than ever before in 2018, data released by the North Queensland Bulk Ports Corporation said Wednesday.
The Pacific Rim region, via its three terminals, Dalrymple Bay, Hay Point and Abbot Point, exported 148.20 million mt of coal during the year, up 10% from 134.85 million mt in 2017 and surpassed the previous high of 144.19 million mt in 2016, figures collected from NQBP showed.
The data does not show the breakdown of metallurgical and thermal coal, but the majority of it is the former. North Queensland is Australia's biggest metallurgical coal producing and exporting region and Australia itself is the world's largest exporter of the product - having shipped 54% of all world exports in 2017.
"Australia will comfortably remain the largest exporter of metallurgical coal, accounting for a forecast 57% of the seaborne market in 2020. However, this represents a decline from Australia's share in the pre-Cyclone Debbie period (60% in 2016), with Canada, Russia and Mozambique all forecast to increase their exports," Australia's chief economist's Resources and Energy Quarterly report said late last month.
While a modest growth in production is expected to see further rises in Australia's metallurgical coal export volumes, it's only expected to partially offset the impact of forecast weaker prices, it said.
An expected ramp up of new and restarted mines in Queensland, including Stanmore's Isaac Plains East, Bounty Mining's Cook and Baralaba Coal's Baralaba mine, will soften the impact of a fire last year at Peabody's North Goonyella mine, which will remove around 2 million mt to at least late 2019, it said.
The chief economist is forecasting Australia's total metallurgical coal exports to be 178 million mt in 2018, up from 173 million mt in 2017, and to rise to 190 million mt and 193 million mt in 2019 and 2020, respectively.
World trade of metallurgical coal, meanwhile, is expected to climb to 334 million mt from 311 million mt and 324 million mt in 2017 and 2018 before easing off to 340 million mt in 2020, it said.
North Queensland's 2018 exports were made up of 69.52 million mt from the 85 million mt/year nameplate capacity DBCT, (up 7% year on year from 64.95 million mt), 48.93 million mt from the neighbouring 55 million mt/year nameplate BHP Mitsubishi Alliance-owned and operated HPCT (up 11% year on year from 44.14 million mt), and 29.79 million mt from Adani's 50 million mt/year nameplate APCT (up 16% year on year from 25.76 million mt), the NQBP data shows.
Despite the record year for the three terminals, the month of December was a weak finish to 2018 with the third lowest monthly total for the 12 months. There was 12.30 million mt shipped during the last month of the year, down 6% year on year from 13.06 million mt and 3% lower than the 12.72 million mt seen in November, NQBP data said.
The Hay Point terminal saw a 14-month low in December with 3.63 million mt, which is down 23% year on year from 4.72 million mt and 11% month on month from 4.07 million mt, it said.
Abbot Point also saw a fall with 2.46 million mt, down 1% year on year from 2.49 million mt and 3% lower than 2.53 million mt in November, while DBCT posted a rise to 6.20 million mt, up 6% from 5.84 million mt a year earlier and 1% from 6.12 million mt in November, it said.