Paringa Inks Five-Year Coal Supply Deal With Big Rivers Electric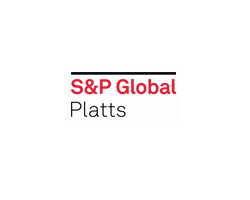 By Tyler Godwin
February 3, 2019 - Paringa Resources signed a five-year coal sales agreement with Big Rivers Electric that will supply up to 1.4 million st of coal from 2019 to 2023, the coal producer said Thursday in a statement.
The 11,250 Btu/lb coal will come from the Poplar Grove mine in McLean County, Kentucky, in the Illinois Basin and will be sold at Paringa's Ainworth Dock on the Green River on an FOB barge basis.
The producer will supply 100,000 st to Big Rivers in 2019, 220,000-250,000 st in 2020 and 320,000-350,000 st/year in 2021, 2022 and 2023. In total, between 1.28 million st and 1.4 million st will be delivered to the utility over the next five years.
The western Kentucky mine was the first major coal mine to be built in the Illinois Basin in several years and is projected to reach a 1.8 million st/year run rate in 2019.
Big Rivers operates two coal-fired power plants, the Robert D. Green plant in Webster, Kentucky, and the D.B. Wilson plant in Ohio County, Kentucky. Both are located on the Green River.
Including the deal with Big Rivers, Paringa now has contracts totaling 6.8 million st over the next five years. The agreement with Louisville Gas & Electric/Kentucky Utilities is for up to 4.75 million st through 2023, while an additional 650,000 st will be delivered to Ohio Valley Electric Corp in 2019 and 2020.
In 2017, nearly 2.09 million st of coal was supplied to the Green and Wilson plants from Peabody, Rhino Energy, Alliance Coal, Foresight Energy, and KenAmerican Resources, a subsidiary of Murray Energy, according to US Energy Information Administration data.