Mining Entities Awarded for Safety Efforts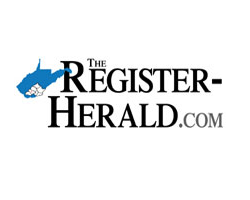 By Matt Combs
February 4, 2019 - Last week, at its annual West Virginia Mining Symposium, the West Virginia Coal Association recognized companies for their efforts in safety and in mine reclamation.
"Safety always has been and continues to be our top priority in the coal industry," Coal Association Senior Vice President Chris Hamilton said in a news release. "It's always a proud day for us when we recognize those who excel in safety and demonstrate the highest levels of dedication to protecting our coal miners."
Among those recognized, several southern West Virginia mines took home awards.
For Region Two, Lower War Eagle Mine in Wyoming County was recognized for safety for an underground mine and Coal Mountain Number One, also in Wyoming County, was recognized for safety as a surface mine.
For Region Four, Affinity Mine and Beckley Pocahontas Mine, both in Raleigh County, and Kingston Number Two in Fayette County were recognized for safety as an underground mine.
As for surface mines in Region Four, the Republic Surface Mine, Fayette County, the Tommy Creek Highwall Mine, Raleigh County, the Lost Flats Surface Mine and the Blue Knob Surface Mine, both in Greenbrier County, were recognized for safety.
Along with coal mines, the association also recognized Beckley Quarry in Raleigh County for safety.