Fate of Germany's Last New Coal Plant at Datteln Hangs in Balance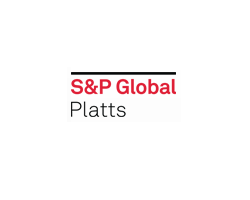 By Andreas Franke
February 4, 2019 - The fate of Germany's almost-complete Datteln 4 coal plant hangs in the balance after developer Uniper acknowledged the coal commission's recommendation that the Eur1.5-billion ($1.7-billion) project be abandoned with Uniper's consent.
"The most important thing now is that there are talks with us, not about us," a spokesman for Uniper told S&P Global Platts Wednesday.
"Given the huge investment, already agreed contractual obligations and the central role this plant plays for our company, the talks need to be substantial," he said.
Whatever the outcome, it made no sense to abandon the 1-GW Datteln 4 while continuing to operator older, less efficient capacity, he said.
Construction of the project started in 2007 but has been delayed at various stages.
Commissioning is currently planned for summer 2020 after faulty steel used in the boiler required extensive retrofits.
Germany's coal commission has recommended reducing hard coal-fired capacity to 15 GW in 2022 from 22.7 GW as of end-2017.
Already planned closures are set to reduce hard coal capacity to 19.3 GW in 2022. This would require an additional 4.3 GW of shutdowns on top of abandoning Datteln 4.
Datteln 4 is key to merit-order predictions as it would move to the top of the efficiency table, making it less likely to be replaced by less polluting gas units than a medium-efficiency coal plant.
Analysts at Norway-based Wattsight assume Datteln 4 will come online, according to a note this week following publication of the coal commission's final report.
Wattsight forecasts a Eur2.70 rise German 2023 baseload power to Eur52.50/MWh compared to a base case.
"The removal of lignite plants has a higher price impact than hard-coal units because lignite units mainly run on base load," it said.
The coal commission also recommends a cap on lignite capacity of 15 GW in 2022. This would require the shutdown of 3 GW of lignite units.