Peabody to Slow Wyoming Coal Production in a "Value Over Volume" Pivot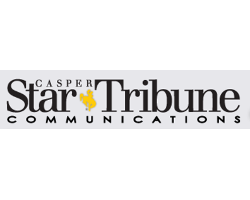 By Heather Richards
February 7, 2019 - Coal giant Peabody Energy has reduced the amount of coal it plans to produce from Wyoming's North Antelope Rochelle mining complex this year by 10 million tons, the company announced Wednesday following the firm's release of quarterly earnings.
North Antelope is the company's largest open surface thermal coal mine in the U.S. Together with Arch Coal's Black Thunder mine just next door to North Antelope, the two operations produce up to one-quarter of the nation's thermal coal.
The trouble for Peabody and other produces in Wyoming's Powder River Basin is that thermal coal, which Wyoming produces in spades, has lost value in a shrinking market.
One of Wyoming's largest producers, Peabody said it is now focused on "value over volume," ahead of the Wednesday earnings call. Peabody's total Powder River Basin coal production target for 2019 is now between 105 to 115 million tons. That includes the North Antelope Rochelle, Caballo and Rawhide mines in Wyoming.
The flagship mine, North Antelope, is not performing well enough for shareholders in the current market, said CEO Glen Kellow in a Wednesday call with investors. Some of North Antelope's pits provide higher quality coal, he said, but it comes at a higher cost.
The planned production decline is not solely in Wyoming.
The company noted in its federal filings that it would be "easing production" at some operations in the Midwest and that overall production in the West would be down due in part to the closure of the Navajo Generating Station — a mammoth coal fired power plant that buys coal from Peabody's nearby Kayenta mine. The plant is to be closed by the end of this year despite multiple attempts by Peabody and others to resuscitate the plant's future burn.
In contrast, Peabody bought a metallurgical coal mine in Alabama late last year for $387 million. The new operation, Shoal Creek, is expected to produce 2.5 million tons of met coal for the firm this year, according to company reports. Benchmark prices for met coal, which is used in steel production, have pushed past $170 per metric ton since the latter half of 2018.
Peabody has been diverting much of its cash back to shareholders. More than $1 billion has been spent in a buyback program — which cost the company but boosts value for individual shareholders — that it plans to continue this year, according to its filings.
The company noted that coal demand was down 4 percent in 2018 despite an increase in electricity use. Significantly fewer coal plant retirements are anticipated this year than in previous years, Peabody notes. Coal stockpiles at power plants, meanwhile, are at their lowest levels in more than 10 years.
Wyoming's Powder River Basin has long been the cradle of coal production in the country, producing the lion's share of the black rock used to power the U.S.
That dominance has been slipping over the last decade, from cheap natural gas prices and new gas power plants being built to renewable energy growth and regulations that pressured older and less economic power plants to close.
In a downturn where all these factors — along with debt carried by large firms like Peabody — played a role, Wyoming lost about 1,000 of its full-time miners. It also lost about one-quarter of its annual coal production.
The state's coal production in 2018 was down to 304 million short tons, about 12 million fewer tons than the previous year, according to federal data.
Peabody's North Antelope production was slightly down last year compared to 2017. It was also down workers; about 100 fewer employees were counted at North Antelope at the end of last year than the previous year.
At the Coaltrans USA conference in Miami last month, Wyoming would-be producer Randall Atkins said he believed there would be consolidation in the thermal market nationally in about two years, after shareholders had been repaid some of their losses from the coal market contraction, according to reporting by S&P Global Market Intelligence.
Atkins is behind the proposal for what would be the first coal mine in decades in Wyoming, along with a coal research facility in Sheridan County to convert the rock into salable products like carbon fiber.
During a panel at that conference, Michael Bauersachs, an executive of Atkins' eastern operations, Ramaco Resources, noted that "substantial consolidation" made sense in the current climate, with a blunt assessment of the economics in Wyoming and southern Montana.
"It makes a lot of sense in the Powder River Basin because nobody is making any money at all there," he said, according to S&P Global.