Australia's Jellinbah Declares Force Majeure on Met Coal Exports From Abbot Point Terminal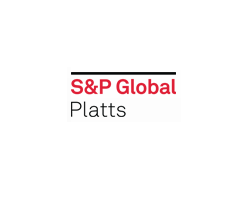 February 10, 2019 - Australia's Jellinbah Group, a major Queensland metallurgical coal miner, which produces low ash second-tier coals and mid-tier PCI, declared force majeure on some of its shipments from February 1, due to poor weather conditions at the Abbot Point Coal Terminal, sources close to the matter said Friday.
An Indian end-user confirmed he received the force majeure notice from Jellinbah Group Wednesday for his Panamax vessel of Lake Vermont hard coking coal, which has a scheduled laycan of February 15-25. This is part of his long-term contract with Jellinbah.
"The notice said that the delay is expected to take up to three weeks. I think they had factored in the trains and vessel queues ahead. But I cannot wait for three weeks and I'm looking at alternatives," the Indian end-user said, referring to US coals.
Jellinbah's force majeure affects several specific customers for Lake Vermont products -- Lake Vermont hard coking coal and Lake Vermont PCI. The force majeure notice was a due to poor weather conditions, which resulted in the closure of APCT, a source close to the matter said.
"We had to suspend operations at the port earlier this week because the extreme weather meant it just wasn't safe for our employees to be onsite, and the safety and well-being of our employees will always be our top priority," a spokeswoman for terminal owner Adani said Friday.
"Conditions at the terminal are improving and the preparation of a return to operation plan is underway," she said.
The closure of APCT, which is the northern most of Australia's coal terminals, follows the 50 million mt/year nameplate capacity facility registering a 21-month low in January with exports of just 1.85 million mt, down by 27% year on year from 2.52 million mt and 26% below 2.46 million mt in December.
Coal rail operator Aurizon said Thursday that its Central Queensland Coal Network is open and not affected by flooding, but added that APCT is not accepting trains for unloading on the Newlands corridor due to its closure.
Jellinbah Group is Queensland's third-largest producer and exporter of coking coal. The company produces Lake Vermont HCC, which is widely traded in the spot market due to its relatively low ash component favored by the Chinese.
According to Platts spot trade data, Jellinbah's Lake Vermont HCC is the most widely traded hard coking coal international spot market, accounting for 34% of the hard coking coal trades in 2018.
Platts last assessed HCC 64 Mid Vol at $177.30/mt FOB Australia and $187/mt CFR China Thursday.