CONSOL Says the Market Will Gobble Up As Much Coal As It Can Produce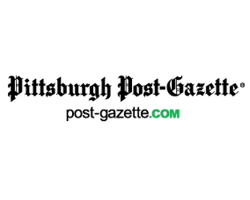 By Anya Litvak
February 11, 2019 - CONSOL Energy Inc. executives said the company's first full year as a stand-alone coal miner was a resounding success.
It produced and sold more coal from its Pennsylvania Mining Complex than ever.
At a time when the nation's coal production is shrinking, CEO Jimmy Brock said — it's down 25 percent since 2012, according to the U.S. Energy Information Administration — CONSOL boasted production records from "assets that have been in operation for 30 years."
Mr. Brock said he expects to keep that pace going in 2019.
CONSOL split from the natural gas business to become a free-standing company in November 2017. It announced a net income of $178.8 million for the past year, up from $82.6 million for the same assets in 2017.
A company spokesman said that earnings per share numbers would be made public when CONSOL files its annual report, expected Friday.
During a call with analysts Thursday, company leaders said they were optimistic about demand at U.S. power plants and abroad, even as efforts to scale down fossil fuel consumption were in the headlines Thursday.
A group of Democratic legislators began its campaign for a "Green New Deal," a push to combat climate change, phase out fossil fuels and address issues of poverty and inequality.The broad agenda did not come with implementation details but would certainly put coal in the cross hairs.
Such efforts have gotten more traction in Europe, a key market for Consol.
Yet even as Germany recently signaled it might stop burning coal by 2038 and accelerate its adoption of renewable energy, CONSOL executives said they expect "stronger burns in Germany" once the country realizes the expense of renewables and, in the absence of coal, liquefied natural gas.
While the majority of Consol's coal production goes to domestic power plants, its export business is an important part of the mix, Mr. Brock said.
Export prices have fallen in recent months, a trend CONSOL said was a result of "rising global trade tensions and a general decline in energy-related commodities," but company said it had been able to lock in higher prices for some exports and expects that in the future, coal prices will again rise abroad.
Consol's export strategy is to establish direct relationships with large industrial clients, Mr. Brock said, so that it could sell its coal directly and in longer-termed deals, relying less on the spot market. To that end, the company revealed that its coal was chosen as the first fuel for a new power plant in the Dominican Republic.
Still, India and Europe are Consol's major destinations and "the market is set to absorb all we can produce," Mr. Brock said.
Consol's capital budget for 2019 is set between $135 million to $155 million for 2019, but the number doesn't include the potential reactivation of a metallurgical coal mine in West Virginia, called Itmann.
The company has started filing for permits for the mine and is crunching the numbers on its economics, which it plans to reveal to investors by the end of the first quarter.
CONSOL is also working on ways to reduce the sulfur content of its coal product to compete with the lower sulfur alternatives coming out of Central Appalachia.
Currently, some of its clients have to blend Consol's coal with lower-sulfur coal from other suppliers. The company promised two "step-changes" in 2019 to address this issue.
CONSOL has about 1,700 employees.