Hundreds Rally in Support of Keeping Coal Plant in Kentucky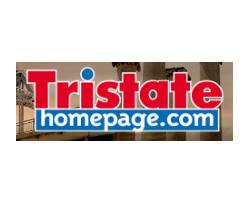 By Amelia Young
February 11, 2019 - The fate of coal in Muhlenberg County, Kentucky could be decided this week.
The Tennessee Valley Authority has been looking into closing the last coal fired unit at the Paradise Fossil Plant, but Kentucky governor Matt Bevin and other officials say that could come with consequences.
"I'm fighting a battle that needs to be fought," said Gov. Bevin.
Hundreds rallied together Saturday braving the cold and standing in solidarity to support something they believe their county shouldn't be without.
Governor Bevin alongside state legislators, representatives and local officials are speaking up to protect Unit 3 of the plant. "We're sitting on more coal and better versions of it than most of the world has. Why would we not take advantage of it?"
The TVA board of directors is scheduled to vote next week on potentially closing the unit. They say keeping it running would require expensive upgrades and the coal plant no longer fits their generation needs.
The unit's supporters say not only are more than 100 employees' livelihoods at risk, but trucking companies, the local economy, schools and the kids of Muhlenberg county are as well.
"The cost to a community is very high. When people leave because there isn't opportunity and when land values go down, that's what pays for the school system it becomes a downward spiral and comes at a tremendous cost. What the future landscape looks like who knows. but the bridge from where we are to whatever the future looks like is going to be built on coal because of absolute necessity," said Gov. Bevin.
Those in support of keeping the coal plant hope the board will abandon or delay their vote.