Two Illinois Basin Mines Slated to Boost Region's Annual Coal Production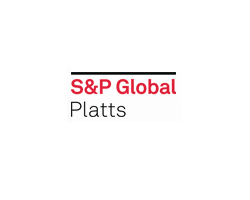 March 6, 2019 - Two Illinois Basin mines -- one new, the other reopening -- could soon add as much as 7 million st to the region's annual production.
Paringa Resources' new Poplar Grove mine in McLean County, Kentucky, is ramping up to targeted levels of about 2.8 million st/year, according to the Australian company.
Paringa said this week that raw coal has been brought to the surface for processing at its prep plant near the Green River, and the company is now working to establish a permanent ventilation system.
Coal from the mine will be sold to Louisville Gas & Electric.
Once the permanent ventilation system has been established, the company plans to begin a typical room-and-pillar mining sequence at Poplar Grove.
Paringa entered into a "cornerstone" coal sales contract with LG&E/KU several years ago for a total of 4.75 million st over five years. Deliveries were slated to start last year, but Paringa said it is targeting the second half of this month to make initial shipments.
An LG&E spokesman Tuesday could not immediately confirm that timetable.
In January, Paringa also secured a five-year coal sales agreement with Big Rivers Electric of Henderson, Kentucky, for the supply of up to 1.4 million st from Poplar Grove from 2019 to 2023. Big Rivers operates the 454-MW Robert D. Green and 417-MW D.B.Wilson power plants in western Kentucky.
Paringa says it still intends to construct the Buck Creek underground coal mine near Poplar Grove in the coming years. Buck Creek would produce in excess of 3 million st/year.
Deer Run Restarting
In southern Illinois, Foresight Energy is in the process of reopening its long-idled Deer Run, or Hillsboro, mine in Montgomery County. The mine has been mostly idled since March 2015, when it was closed by the Mine Safety and Health Administration because of elevated carbon monoxide levels.
In the full year before its closure, Deer Run produced about 5.5 million st and was projected to be one of Foresight's largest mines in Illinois.
Foresight is owned by Murray Energy. A Murray Energy spokesman did not return phone calls Tuesday seeking an update on the restart.
Mines in the Illinois Basin produced roughly 105 million st in 2018, up 1.1% from 2017, according to Energy Information Administration data.