With Wyoming's Only Coal Exporter Facing Potential Bankruptcy, What Happens to the Export Dream?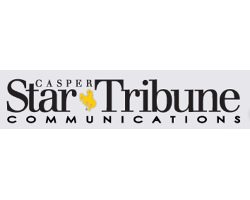 By Heather Richards
March 7, 2019 - Even as the bottom was falling out, Cloud Peak kept a brave face in calls with investors. All through 2018, executives said they hoped for a cold winter and praised the one bright spot in their company's outlook: its export success.
Similarly, Cloud Peak has represented a bright spot for Wyoming, a solution to declining domestic demand. It's the only company operating in Wyoming – whose financial filings are public – that is sending Powder River Basin coal to Asia.
And now that company is in trouble.
The Gillette-based company is not gritting its teeth and smiling anymore — it's too busy facing up to a likely delisting from the New York Stock Exchange. Cloud Peak is cutting costs like retiree health benefits and communications staff to staunch the cash bleed reported in financial statements. It recently hired outside consultants to weigh its options — including a sale, a potential restructuring and an expected bankruptcy.
For a company known as a sharp operator in the PRB, the outlook has become increasingly bleak. But could the troubles faced by the company that operates Antelope and Cordero Rojo mines in Campbell County forecast a disappointment for Wyoming in regard to exports? Most say no.
"The question of whether or not Cloud Peak goes bankrupt could have some short-term effects on exports, but there's a bigger question," said Clark Williams-Derry, director of energy finance for the Sightline Institute, a think tank in Seattle that advocates a transition to green energy. "The question is: Do exports make economic sense?"
For now, most say, they don't.
***
Cloud Peak is the one major player that didn't file for Chapter 11 protection in the coal downturn of 2015 and 2016. At the time, that meant Cloud Peak miners didn't face layoffs and court. In the long term, it meant Cloud Peak didn't get to shave off millions of dollars in debt like its competitors.
In a research update lowering Cloud Peak's credit rating, credit analyst Vania Dimova noted that the company's decision to hire restructuring consultants made it likely the firm would be facing that process in the next year. The Altman Z-score, a rubric used to anticipate near-term bankruptcy, also has Cloud Peak staring down that barrel.
Cloud Peak's troubles don't say much about the long-term goals of Wyoming getting its coal to Asia, said Jason Beggar, executive director of the Wyoming Infrastructure Authority.
Cloud Peak's financial troubles are related to the downturn in demand in the domestic market, rather than what's happening in their small piece of the Asian market. The company only sends about 5 percent of its production overseas, he said.
Despite the small dent Powder River Basin coal makes in that market, Beggar is convinced that demand persists from buyers in Japan, South Korea and Taiwan.
"They are looking to the U.S. for more than just economic reasons. A lot of it has to do with diversity of supply," he said of countries that lack domestic energy supply to meet their needs and want to guarantee the stability of their supply in the form of imports.
For Beggar, the reason Wyoming coal isn't going to Asia is simple.
"There is just no West Coast shipping terminals," he said. "If that Millennium Bulk Terminal was open tomorrow, all 48 million tons (of capacity) could be sold, contracted," he said.
***
Coal exports from the U.S. are now shipped from export terminals in Canada. It's just not worth the cost to send coal that far by rail and then spend money again to send it across the sea. Wyoming coal isn't hot enough for that, and when sending coal long distance, the heat quality has to be high enough that the expense of transport doesn't kill the profit.
"That's the hardest place to make exports work from," said Chiza Vitta, an analyst with S&P Global Ratings, of the Powder River Basin.
The reason is the coal in Wyoming is not hot enough. That lower heat means a lower value to be spread over every mile of transportation. The cheap coal still works within the country. It's cheap to get out of the ground. To also send it overseas is a challenge few have vaulted.
It all comes down to having a port closer to Wyoming mines — a cultural hurdle as well as an economic one. The West Coast sits between Wyoming and the market it wants to serve, and the West Coast doesn't want coal, said Beggar of the infrastructure authority.
Wyoming lawmakers have been quick to blast Washington state for blocking a coal port that Cloud Peak once was a financial supporter of, the Millennium Bulk Terminals proposed in Longview. The matter is currently locked in a court battle after the state denied the development a key permit. Wyoming filed a brief to weigh in on the resulting lawsuit, but lawmaker frustration persisted, resulting in a bill passed last month that would give the Wyoming Legislature, in consultation with the governor, authority to hire outside lawyers to sue Washington.
Affie Ellis, R-Cheyenne, opposed the bill but not its goal. Ellis, a lawyer, felt like Wyoming was already involved in the suit through the attorney general's office and did not understand the need for the legislation, which is awaiting Gov. Mark Gordon's signature.
She said the trouble with Wyoming launching more litigation in this matter is it could undermine the ultimate goal by delaying and complicating the current ongoing litigation.
"I think the intentions of the bill are good. I just worry that they might have the opposite consequences of what supporters of that coal port are trying to achieve," she said.
The result of the existing lawsuit carries enormous consequences for the future of Wyoming's export dream. A rule in favor of the terminal could signal the opening of that market. A rule against will be noticed by potential investors.
In any instance, the case will set a legal precedent, said Beggar. For now everyone is in a holding pattern, waiting to see what happens with Millennium, he said.
***
Cloud Peak will likely hold onto its niche market despite its economic troubles, said Dimova, the analyst at S&P.
Cloud Peak has contracts with the ports and rail to move coal into that market. It costs money to break those.
As long as the firm is at least breaking even, it will continue to send about 5.5 million tons a year across the seas until those contracts end in about two years, Dimova said.
Still, the small success of Cloud Peak in the export market is not a promise of more to come to most watchers of the coal industry. Regardless of what happens to Cloud Peak, another company will likely pick up that share of the market if it's profitable, said Williams-Derry of Sightline.
Rob Godby, director of the Center of Energy Economics and Public Policy at the University of Wyoming, said the question of exports remains one of distance and how many dollars that represents.
"The fact that Cloud Peak is exporting out of Spring Creek in Montana and not out of the Wyoming mines tells you a little bit about the sensitivity to transport costs," Godby said.
Yet, there is capacity available up in Canada, at the export terminals that Cloud Peak uses to get its coal to Asian markets, Godby said.
If producers in Wyoming were willing or wanting to export coal now, they could, he said.