SME's 7th Current Trends in Mining Finance Conference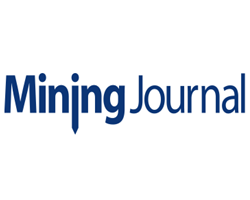 March 7, 2019 - An annual event that continues to grow in stature – and attendance – is the Society for Mining, Metallurgy & Exploration's (SME) Current Trends in Mining Finance Conference in New York, which this year will put the collision of so-called smarter mining and finance under a spotlight. How are technology and innovation disrupting mining economics? The SME event uniquely brings together mining finance, tech, engineering and operational types to provide some answers.
More than 290 people from over 20 countries and 42 mining and exploration companies attended last year's conference.

SME, with host Shearman & Sterling, has added extra space for meetings and networking at this year's CTMF conference in New York
This year's seventh event runs over 3.5 days started Sunday, April 28.
Organiser Tim Alch says the SME's 7th annual Current Trends in Mining Finance Conference (CTMF) is content-rich, with five workshops and three networking receptions that are expected to be attended by influential investors, funders and mining advisers from New York and around the world.
"More than 65% of attendees flew to New York from at least 21 countries last year," Alch says.
The SME CTMF uniquely puts mining bank and finance leaders, mining company executives, and service and technology sector experts in the same room to canvass the developments and trends impacting mine development and production economics, and thrash out solutions to the industry's pressing challenges and problems.
Law firm Shearman & Sterling hosts the big gathering at its 599 Lexington Avenue conference centre, in Manhattan.
"Shearman & Sterling have made available another boardroom that comfortably seats 50 more people," Alch says.
"The additional space will give people more room to meet, quietly talk and catch up."
Mining Journal is a sponsor and will attend the SME 7th Current Trends in Mining Finance Conference in New York. Coming up, we will preview the event and bring more news on speakers and themes.
For more information go to http://community.smenet.org/currenttrendsinminingfinance/home