Former Administrator Scott Pruitt: Obama-Era EPA Was Weaponized Against Coal Sector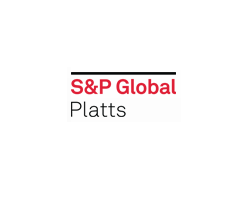 By Tyler Godwin
March 8, 2019 - Before the Trump administration, the Environmental Protection Agency was "weaponized" against several sectors of the US economy, including the coal sector, the agency's former administrator Scott Pruitt said Wednesday.
Speaking at the American Coal Council's Spring Coal Forum in Clearwater, Florida, Pruitt said that before the Trump administration was elected, the EPA was weaponized, "abused the process" and was "very questionable" in regulating the power sector, but once Pruitt took over as administrator, the agency took a "back-to-basics" approach.
"When I mean weaponized, the agency took statute and really dreamt of new ways to exercise authority in the water space, the air space, and across the full spectrum with rules on how to impact certain sectors of the economy. It wasn't just the coal sector; it was the forestry sector; it was the ag sector," Pruitt said.
"The rule of law was going to be a focus in how we did business," Pruitt said. "That was one of the primary problems of the previous administration, under Section 111 [of the Clean Air Act]."
Section 111 was a mechanism for controlling air pollution from stationary sources and applied to sources for which the administrator finds "causes, or contributes significantly to, air pollution which may reasonably be anticipated to endanger public health or welfare," according to the EPA.
Pruitt helped initiate the process for repealing and replacing the Obama administration's Clean Power Plan, which he said was because of three issues.
Pruitt said another thing he focused on when taking over as administrator was making sure the rulemaking process was open and transparent, including ending the sue-and-settle practice, which happened when third parties would sue the EPA and then would enter a consent decree.
Cooperative federalism and reforming advisory committees were also important to Pruitt.
"Advisory committees were supposed to help the administrator in making decisions on rules, but scientists pursuing grants from the agency are the ones who populate these committees. Over a three-year period, scientists were granted $70 million for providing counsel to the administrator on rulemaking. That's not how you should do business."
"So I said, 'you're either going to serve on the advisory committee and provide independent counsel to the administrator and to the team, or you can receive a grant," Pruitt added.
"Those issues - rule of law and process, and also how those advisory committees were used to formulate rules - all impacted the outcome of CPP and also impacted how we went the other direction in getting reform," Pruitt said.
Cooperative Federalism
Pruitt said the agency should operate in a cooperative federalism approach when dealing with regulations, empowering the states.
"Each of the states will take their authority under the EPA and develop inside-the-fence recommendations with respect to what regulation should occur. It doesn't require any regulation," Pruitt said. "If a state looks inside the fence at efficiency measures and says we're doing all we can to address efficiency, then the state can recommend no change. The previous CPP plan was a mandatory reduction, sometimes 40-50% of emissions. It was dictatorial and outside the fence, not inside the fence."
When asked if the states are prepared to take back this authority, Pruitt said probably not and there is a lot of work to be done, but that they need to learn very quickly.
"For quite some time, [the states] have been reliant on utilities and the feds. We want to assist you with technology and expertise and scientific review but there needs to be a viable meaningful partnership between states and the feds because water quality issues in Minnesota are different than they are in Arizona and air quality issues in California are different than they are in Oklahoma. Congress never intended a one-size-fits-all to these issues," Pruitt said.
CO2 Debate
"This country has never had a legitimate discussion about the CO2 pose a risk to human health within the meaning of the Clean Air Act, and I think we should," Pruitt said.
"We never had that debate. When I was there, we said, 'how do we have this discussion?' There was much commitment to that by the president to say we need to have a debate about that. I worked hard to do that, and I just ran out of time, frankly. This country deserves that kind of discussion because it is the precursor to all the regulations that are taking place under Section 111. Only reason we're talking about ACE is because of that."
Pruitt said that most air quality issues in the US right now are attributable to international transport of pollution and that there needs to be a "better job explaining to the American people that the US has been good stewards in improving air quality."
"The issues on the West Coast are from Asia and because of geographical features of California and the basin," he said.
New Source Review
Pruitt said the New Source Review, which is a permitting program that protects air quality when factories, industrial boilers and power plants are newly built or modified, is one of the greatest challenges in the sector.
"Everyone is focused on CPP but the New Source Rule is equally as important. It's taken that incentive away, for the last several years, for utilities to invest hundreds of millions of dollars in a facility in a right way," Pruitt said. "Some companies can't take that risk."
"If you really want better outcomes, you should encourage capital investments in facilities across this country and provide absolute clarity to those that invest that it's not going to trigger new responsibilities and permits," Pruitt added.
Pruitt, who was confirmed by the Senate as EPA administrator in February 2017, resigned in July 2018, calling it an "extremely difficult" decision because of the "transformative work that is occurring," according to his resignation letter. Pruitt said Wednesday that his administrator role "was the most difficult thing I've ever done in my life."
Andrew Wheeler, a former coal industry lobbyist, was confirmed by the Senate on February 28, 2019, to replace Pruitt as EPA administrator.