Thermal Coal Arrivals Into ARA to be Higher Week on Week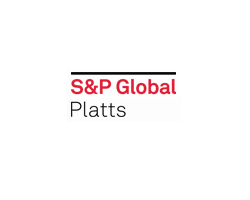 March 12, 2019 - The number of laden coal vessels expected to arrive in the Amsterdam-Rotterdam hub is set to rise over the coming week, data from Platts cFlow, trade flow software cFlow showed Monday, likely keeping pressure on the physical CIF ARA thermal coal market.
Some 15 fully laden vessels with a total deadweight tonnage of 1.3 million dwt were on the water and expected to arrive at either Amsterdam or Rotterdam within the next week, the data showed.
Although volumes of off-specification coals from less traditional origins had been seen in recent months, the ships currently on the water were of mostly US and Russian origin -- the typical blend for most utilities in Northwest Europe.
Eight ships were laden with Russian origin coal, six with US and one carrying South African coal, Platts cFlow showed.
An additional three ships were also on the water for arrival late March into early April. The ships were sailing from Colombia, Mozambique and the US east coast.
Last week, 12 laden vessels with a total deadweight tonnage of 1.07 million dwt arrived at the ports. Seven ships were carrying Russian coal, four US coal and one Colombian coal.
That will likely to keep stockpiles at Dutch terminals high as strong wind generation in Northwest Europe -- as well as competitive natural gas pricing -- had somewhat limited the number of coal barges dispatching upstream to power plants, market sources said.
Coal stockpiles at Dutch terminals EMO Rotterdam, OBA Amsterdam and OVET Vlissingen were at 5.9 million mt Monday, up 3% week on week.