Fate of Germany's Last New Coal Plant Still Hangs in Balance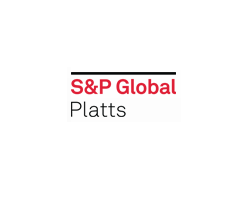 March 14, 2019 - The fate of Uniper's new coal plant at Datteln hangs in the balance, with the operator requesting "significant compensation" should the government endorse the coal commission's recommendation to abandon the Eur1.5 billion project ahead of startup.
Uniper's baseline scenario is to bring Datteln 4 online in summer 2020 and operate the 1.1 GW hard-coal plant to 2038, it said Tuesday in an annual earnings call.
Substantial compensation would be required for this not to happen, given the investment and contractual obligations, board member Eckhardt Ruemmler said.
"We consider it absurd to prevent Germany's most advanced power plant from entering into service," Ruemmler said. He predicted bilateral talks with the government would start within weeks.
"It remains to be seen whether the government wants to tackle this issue and follow the recommendation of the coal commission not to bring Datteln 4 online," Ruemmler said.
Uniper management said it was unrealistic to imagine the coal plant could be converted to gas.
Talks starting this May/June would precede a June 2020 deadline to conclude agreements for a first wave of coal closures, data from Uniper showed.
In January the government-appointed coal commission recommended reducing hard coal-fired capacity to 15 GW in 2022. This would require 4 GW of shutdowns as well as closure of Datteln 4.
The supercritical plant would be top of the coal plant efficiency table, making it less likely to be displaced by gas in the merit order.
Construction of the plant in Germany's industrial heartland of North-Rhine-Westphalia started in 2007, but was halted by a court decision in 2009.
Works resumed 2016, but steel quality issues for the boiler caused the latest delay to summer 2020.