Jimmy Brock, CEO, CONSOL Energy, to Open Bluefield Coal Show on September 11, 2019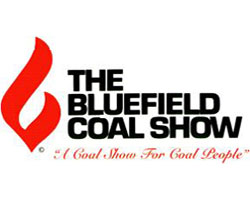 March 21, 2019 - The Board of Directors of the Chamber of Commerce of the Two Virginias has announced that Jimmy A. Brock, CEO, CONSOL Energy, will open the Bluefield Coal Show after delivering the Keynote Address at the Media and Exhibitor Appreciation Breakfast on Wednesday, September 11, 2019.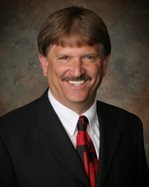 Jimmy Brock
"We are delighted that Jimmy Brock has accepted our invitation to speak to us and to open the show." said General Chairman Robert W. "Bob" Ramsey. "CONSOL Energy is a major operator in the American coal industry and Jimmy Brock is a highly respected leader with a career spanning five decades and an extensive knowledge of the industry. We are most fortunate to have him join us sharing his view on the coal industry."
Brock serves as President and Chief Executive Officer of CONSOL Energy, and has served as a member of CONSOL Energy's Board since November 2017. He currently is a member of the Board's Health, Safety and Environmental Committee. He previously served as the Chief Operating Officer – Coal of CNX Resources Corporation (CNX) from December 2010 until November, 2017, when CONSOL Energy separated from CNX.
He currently serves as Chief Executive Officer and Chairman of the board of directors of the general partner of CONSOL Coal Resources LP, a position he has held since 2015. Previously, he served as Senior Vice President - Northern Appalachia – West Virginia Operations of CNX from 2007 to 2010, and as Vice President - Operations of CNX from 2006 to 2007. Mr. Brock began his career with CNX in 1979 at the Matthews Mine and since then has served at various locations in many positions including Section Foreman, Mine Longwall Coordinator, General Mine Foreman and Superintendent.
The renamed Media and Exhibitor Appreciation Breakfast takes place on-site at 8:30 am. The Breakfast is arranged both to recognize members of the media, who carry out the show promotion, in addition to welcoming many of the over 200 exhibitors that participate. The show's ribbon-cutting will take place at the breakfast's conclusion.
More details will be made available concerning the schedule of events of the show in the weeks ahead. For more information on the Bluefield Coal Show or to inquire about exhibiting in the 2019 show, please contact the Chamber of Commerce of the Two Virginias at 304-327-7184 or e-mail info@bluefieldchamber.com.