Immersive Technologies Recognizing Excellence in Mining Business Improvement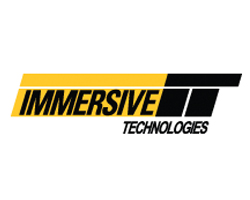 April 1, 2019 - Immersive Technologies is pleased to announce the winners of the Global Business Improvement Award 2018. Marking the tenth year in which Immersive Technologies recognizes the most outstanding real results achieved by mining companies utilizing simulation as a key driver in the business improvement process.
Finalists are selected for their achievements in continuously improving operational safety, efficiency and productivity through strategic simulator-based training initiatives.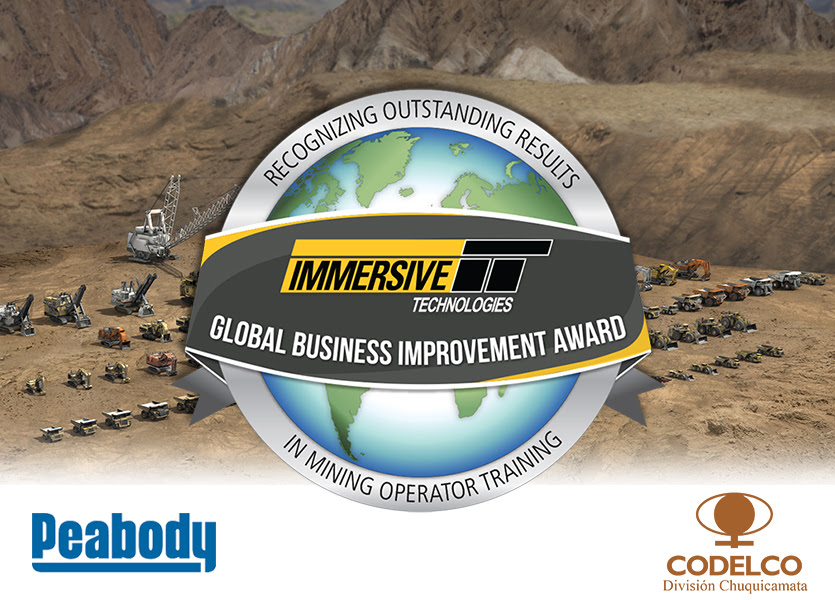 2018 BIA Winners - Surface and Underground Mining
Global Award Winner- Surface Mining Category
Peabody Energy – US Coal Mine
As part of their "Run for Reliability" program, Peabody Energy targeted multiple objectives related to safety, haul truck spot times, and equipment abuse events that lead to unscheduled maintenance. Peabody and Immersive Technologies partnered on a Managed Service solution which embedded an Immersive Technologies Training Specialist and analytics support within the mine's continuous improvement team. Results achieved include an 11% spot time improvement and a reduction of 36% in operator induced machine abuse events which led to cost avoidance savings.
"Improving safety and managing costs are important components of the Peabody business model, and the continuous improvement process is core to our success. We are pleased that our "Run for Reliability" program was selected as a Global Business Improvement Award winner for 2018," says Scott Durgin, VP Operations - North Antelope Rochelle Mine.
Global Award Winner – Underground Mining Category
Codelco Chuquicamata – Chilean Copper Mine
Codelco utilized simulation to conduct a baseline training needs assessment of their LHD and Longhole Production Drill Rig operator workforce. The insights from the initial operator assessments facilitated the deployment of a strategic training program, targeting specific operator behaviors. Results achieved include a 49% improvement in LHD and a 56% improvement in jumbo operator behaviors related to safety, production and unscheduled maintenance costs.

Finalists:
Rio Tinto – Australian Iron Ore Mine
The adoption of autonomous haulage systems redefines the skills required to be an effective dig unit operator. Utilizing simulator technology to upskill operators in the usage of the Komatsu AHS FrontRunner Panel, Rio Tinto looked to reduce the production impact of the system on dig unit productivity. Training was focused on teaching operators to more efficiently manage autonomous trucks whilst applying better digging and loading technique. Results achieved include an 8% increase in tonnes per hour, improvements in truck spot creation time and reductions in exception and wait time truck management.
Caserones – Chilean Copper Mine
Analysing machine health data, Caserones identified an opportunity to reduce costs and improve safety through a reduction in brake abuse events. A streamlined training process including classroom, simulation and field training was conducted for 178 truck operators. The project resulted in a 40% reduction in brake abuse events and was achieved in just 3 months.
Bengalla Coal – Australian Coal Mine
Bengalla utilized shovel production data paired with simulation training to identify and improve specific behavior related to excavator dig rates. By training experienced and new operators with a tailored approach the mine achieved a 9.5% dig rate increase which represents 572 tons per hour for each trained operator.
Peabody and Codelco – Chuquicamata were chosen from more than 310 mining operations in 44 countries and join the ranks of prominent past winners including Vale, Rio Tinto, Kiewit Mining Group, PT Pamapersada Nusantara (PAMA), Cipta Kridatama, Cliffs Natural Resources, Syncrude, Kinross and many more.