Central Appalachian Met Coal Sales Drive 74.3% Year-on-Year Jump in Contura Energy Full-Year Profit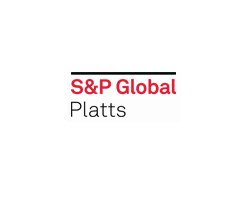 April 2, 2019 - Contura Energy's net income increased 74.3% year on year in 2018, largely driven by increased sales and exports by the producer's Central Appalachian metallurgical coal segment, according to 2018 and fourth-quarter earnings filings released Monday.
The company's CAPP met coal operations saw shipments in 2018 total 11.1 million st, up 24.7% from 2017.
Additionally, the company's met coal segment posted a 49.3% increase in revenues, driven by a 1.3 million st rise in sales, along with higher pricing,
Its thermal coal sales, on the other hand, totaled 6.5 million st, down 4.1% from the previous year.
Contura shipped 4 million mt of met coal overseas in 2018, up 37.9% compared with the previous year. Europe was the largest importer, taking 40% of the company's exports last year, down slightly from 44% in 2017.
Across all segments, Contura sold about 17.6 million st of coal in 2018, up 12.3% from 2017.
In Q4, a total of 5.5 million st of coal was sold, up 61.2% from Q4 2017. Of those sales, 2.1 million st was met coal, up 162.5% compared with the year-ago period; 2 million st was Northern Appalachian coal, up 42.9%; thermal coal sales totaled 600,000 st; and volumes from Contura's trading and logistics segment totaled 800,000 st, down 33.3% year on year.
Contura's coal revenues totaled $2.03 billion in 2018, up 19.1% from 2017, while its Q4 coal revenues totaled $479.2 million, up 63.4% from the year-ago period.
Contura's annual net income totaled $302.9 million, while Q4 income totaled $156 million, up 35.9% from the year-ago period.
Realization per ton on an annual basis was $123.98/st for met coal and $43.15/st for thermal, flat and up 1.5% from 2017, respectively, while the consolidated cost per ton was $73.80/st in 2018, up from $68.97/st the previous year.