U.S. 2020 Thermal Coal Exports to Fall as Much as 20% on Seaborne Price Weakness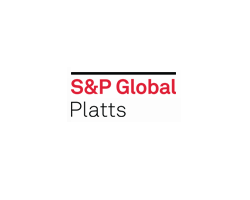 April 3, 2019 - U.S. thermal coal exports are set to drop as much as 20% by 2020 on the back of weaker seaborne prices, Seaport Global analysts said in a note published Tuesday.
At current prices, "it's really hard for most anyone in the U.S. to generate margins that make sense relative to domestic opportunities," Senior Analyst Mark Levin and Senior Associate Analyst Nathan Martin wrote, adding that by 2020 they expect U.S. thermal coal export to fall by 15%-20%.
While strength in prices in 2018 allowed producers to lock in tons for the first half of 2019, Seaport analysts still forecast an 8% year-on-year decline in total 2019 U.S. steam coal exports given the recent drop.
Since the start of 2019, the Northern European delivered price has experienced a "quick and decisive fall" as European coal inventories have "swelled" due to warm weather, declining natural gas prices and an increase in Russian supplies on the back of a weak ruble and strong production, the report said.
With the front-quarter Northern European delivered price of $67/mt near its lowest point since September 2016, it is down about 26% from the average front-quarter price of $91/mt in 2018, which allowed U.S. thermal exports to reach their highest level since 2012, according to the analysts.