Coking Coal Price Outlook Firm Despite Near-Term Drop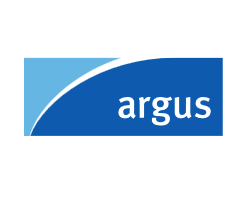 April 4, 2019 - Seaborne coking coal prices are likely to remain above $170/t fob Australia in 2019, despite expectations of some further price cuts in the near term, according to attendees at this week's Eurocoke Summit in Amsterdam.
"Overall, we expect prices to be rangebound at $180-215/t [fob Australia] depending on short-term balance," Jim Truman, principal analyst for metallurgical coal at Wood Mackenzie said, adding that prices will maintain "a nice distance over marginal costs for producers".
Some other attendees put the medium-term price floor slightly lower at around $170/t fob Australia. But the general consensus is that the medium and long-term outlook for global demand growth is strong enough to keep prices comfortably supported in a price range that has been dubbed "the new normal".
Prices may drop further as the second quarter unfolds, U.S. producer Xcoal's president and chief commercial officer, Jack Porco, said today, warning of pent-up Australian volumes now emerging the market and well-stocked customer inventories globally that are leaving buyers in no rush to restock. But he added that the longer-term price outlook is robust.
For U.S. coking coal, the demand outlook is strong and supply growth potential is constrained while investors remain unwilling to commit to long-term projects.
As a result, U.S. prices will remain in a stable range of $150-200/t fob Hampton Roads for now, according to U.S. producer Corsa Coal's vice-president for international sales, Fred Cushmore. Prices much higher than this will test steelmakers' profitability, but any lower will deter further mining investment, he said.
Porco added that he expects prices for high-volatile type A (HVA) coals to eventually lose their premium to low-volatile coals, and for the relationship between the two grades to return to a more traditional state. "There's limited supply of HVAs and premium low-vols in the US, so prices for both will probably remain pretty firm," he added.
Argus last assessed U.S. low-volatile coking coal at $182/t fob Hampton Roads, and HVA at $199/t fob Hampton Roads.
Overall, Wood Mackenzie estimates that global seaborne demand for coking coal will rise to 410mn t by 2040 from 310mn t in 2018. The consultancy expects Australian suppliers to capture most of that growth, given their low costs and relative proximity to India.
Wood Mackenzie's Truman expects India's demand for coking coal imports to rise by another 4mn t this year, which will include particularly strong growth in demand for pulverised coal injection (PCI).
The introduction of India's Insolvency and Bankruptcy Code in 2016 is playing an important role in allowing some underperforming steel plants to be resold, making it possible for those facilities to enter a new phase involving higher capacity utilisation rates and higher coking coal requirements, Australian producer Jellinbah's coal marketing manager, Chris Urzaa, added.
Urzaa highlighted Bhushan Steel, Bhushan Power and Steel and Electrosteel — all of which have been operating well below capacity in recent years and may now have the potential to ramp up.
Jellinbah estimates that India's coking coal imports could reach 30mn t/yr by 2030, up from 49mn t in 2018, while PCI imports rise to 17m t/yr from 8mn t in 2018.
And southeast Asia is expected to generate considerable coking coal demand growth, with Jellinbah anticipating that regional imports could grow to 26mn t/yr by 2030 from 8mn t in 2018. Southeast Asia's PCI imports are forecast to rise to 7mn t/yr from 2mn t/yr over the same period.