Indoctrinating Kids and Using Them as Props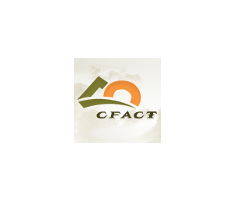 By Craig Rucker
April 6, 2019 - A federal judge dismissed a climate lawsuit brought in the name of two young Philadelphia boys. One was seven and the other eleven.
This is part of a dangerous new legal tactic being attempted by climate campaigners to use children as props and plaintiffs.
CFACT senior policy analyst Bonner Cohen reports at CFACT.org, that Judge Paul Diamond was having none of it.
"Plaintiffs' disagreement with the defendants is a policy debate best left to the political process," Diamond wrote. "Because I have neither the authority nor the inclination to assume control of the Executive Branch, I will grant defendants' motion."
This decision stands in stark contrast to a recent decision by a judge in Oregon that 21 children had the right to be named plaintiffs in a climate lawsuit.
Bonner Cohen explains that, "in both the Pennsylvania and Oregon cases, children were recruited as plaintiffs to serve the agenda of climate alarmists. Seeing this for the exploitation that it clearly is, Judge Diamond took the trouble to lambaste Judge Aiken's judicial recklessness in allowing the political ploy to serve as the basis of a far-reaching court decision."
CFACT contributor Peter Murphy discusses the broader issues of climate campaigners indoctrinating children and using them as props at CFACT.org. He recounts a recent incident in which a group of teachers and students confronted Senator Diane Feinstein over the Green New Deal. They informed the Senator that we all have only "twelve years to live." "Even worse were the adults. One teacher kept rudely interrupting Sen. Feinstein claiming 'The earth is dying – literally.'"
The Green-Left's focus on children is frightening. There are reasons that our laws are designed to protect children in so many ways from adults seeking to prey upon their innocence. Children and their parents have a right to an education system free of indoctrination.
Children should be provided a first class genuine education. Equip them with the tools to understand. In due course they will make up their own minds about politics.
Until then, hands off.